Motion to raise the Slate bar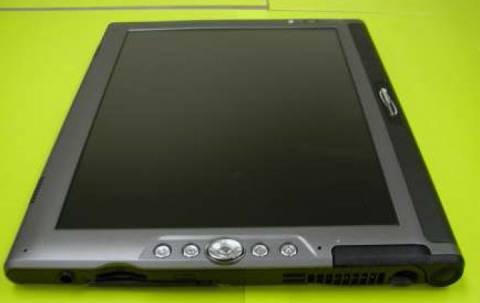 God bless the FCC; if you wanted a better way of getting pre-announcement product details then you'd have to start kidnapping company execs and dosing them up with sodium pentothal.  A reader over on GottaBeMobile has gone digging and found a filing by slate Tablet PC experts Motion for a new machine so far called the LE1700.  It's not only a slender little bugger, it's a highly spec'd one too; Motion apparently have their own version of the active/passive dual-mode touchscreen, called WriteTouch, and it'll be the first slate with an SXGA resolution screen. 
Not only that, it'll be the first with a Core 2 Duo processor; Motion have managed to fit WWAN in there as well, with the antenna integrated into the casing.  Convertible tablets like Lenovo's X60 and the HP tx1000 have been stealing the headlines lately for their combination of processing grunt and pen-usability – it might just be the LE1700 which steals back the innovation crown.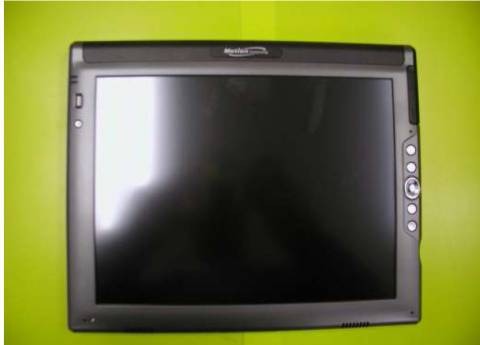 From the FCC:
Intel® Core™2 Duo 1.5 GHz Processor or
Intel® Core™ Solo 1.2 GHz Processor
• Mobile Intel® 945GM Express Chipset
• Integrated Wi-Fi (802.11a/b/g) networking
• Integrated Bluetooth® and infrared
• Integrated Wireless Broadband
• Integrated accelerometer to help protect the hard drive
• DDR2 RAM
• 12.1" SXGA+ TFT LCD
• Integrated fingerprint reader
• Integrated Ethernet
• Resolution up to 1400 × 1050 pixels.
With the optional WriteTouch dual mode feature, the LE1700 includes an active digitizer as well as a touch-sensitive display.
The View Anywhere™ display option enhances outdoor viewing and bright-light viewing environments.
Some other features...
Ambient light sensor (ALS)
VGA port
DVI-D port
SD (Secure Digital) card slot
PC card slot
SIM card slot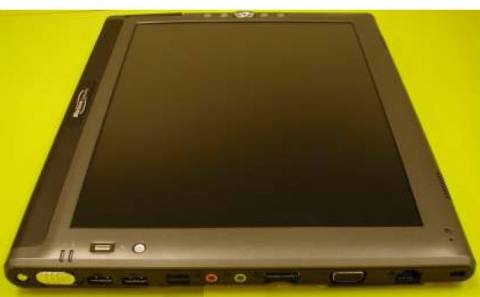 FCC [via GottaBeMobile]