More Pokemon Sword And Shield News Is Right Around The Corner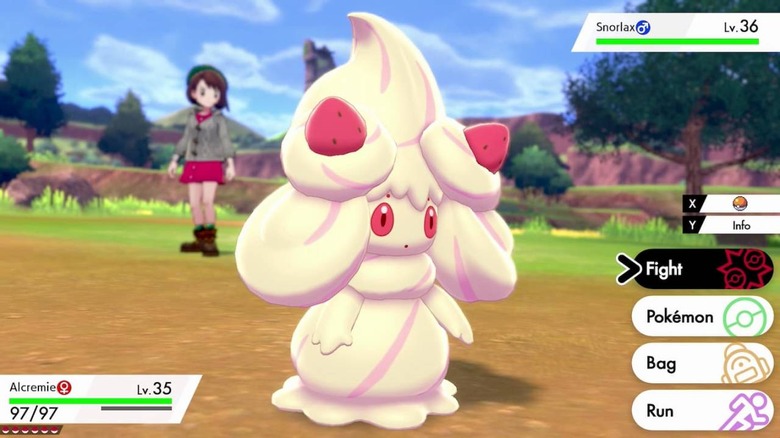 The release of Pokemon Sword and Shield is on the horizon, and those of you waiting for new information won't have to wait very long. Today The Pokemon Company announced that the next Sword and Shield info drop will be arriving tomorrow morning. We're not sure what we'll learn from it just yet, as The Pokemon Company's tweet was purposefully vague.
In fact, the tweet tells us nothing outside of the fact that this new information – a Galar Research Update – will be dropping on October 16th at 6:00 AM Pacific, 9:00 AM Eastern. Aside from that, we're left waiting until that news is published to find out more.
🚨 Galar Research Update 🚨

Show of hands, Trainers: who's ready for more information on #PokemonSwordShield?

📅 October 16, 2019
⏰ 6:00 AM PDT

⚔️🛡️ pic.twitter.com/xVun4S8eN0

— Pokémon (@Pokemon) October 15, 2019
Just recently, The Pokemon Company tried something a little different when it comes when it comes to Sword and Shield marketing. The company hosted a 24-hour livestream on platforms like Twitch and YouTube in which it gave us an uninterrupted view of a clearing in the Glimwood Tangle – a forest in the Galar region.
The livestream offered various glimpses at Pokemon who will be in Sword and Shield, but the most significant reveal of the stream was that of Galarian Ponyta. A few days after the stream ended, The Pokemon Company revealed additional information about Galarian Ponyta, confirming that it will be a psychic type Pokemon that can prevent poison or even cleanse it from its teammates.
Galarian Ponyta will be exclusive to Pokemon Shield, going hand-in-hand with the recent announcement that Sirfetch'd will be a Pokemon Sword exclusive. Perhaps we'll see more of those Pokemon in tomorrow's Galar Research Update? Time will tell, and of course, we'll be covering all of the new stuff here at SlashGear, so be sure to check back tomorrow morning.