Mophie has taken the wraps off its first wireless charging battery case with juice pack for Samsung's newly unveiled Galaxy S7 smartphone. The case can be used to charge either of Samsung's new handsets using various wireless charging pads, such as Samsung's own model. Joining that function is an integrated 3300mAh battery adding several hours of extra run time to phone.
The new juice pack brings 11 extra hours of talk time to the Samsung Galaxy S7 smartphone, which translates to 4 hours of extra run time if the user is web browsing, 7 extra hours if they're playing videos, or 28 extra hours if they're playing music.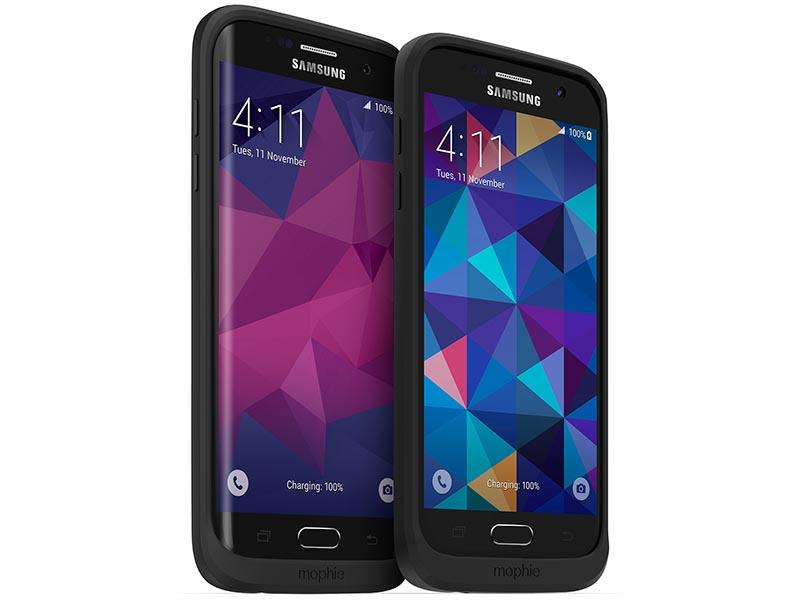 Those numbers all increase a bit with the S7 Edge model: 13 hours of talk time, 5 hours of web browsing, 40 hours of music, and 11 hours of video. The case itself also serves to protect the phones from damage in the case of modest drops — it features the maker's Impact-Isolation System, which cushions the corners and edges against impacts.
The case includes a pass through for quick charging and syncing the handsets, as well as using the buttons. The juice pack will be launched in Rose Gold and Black colors for $99.95 USD. This follows the company's recent juice pack H2Pro case for the iPhone 6 Plus announcement. Check out the timeline below for details!