You might associate Mophie with battery cases for your smartphone, but the company is wading into beefier power territory with the new Powerstation AC. Latest – and largest – in the company's universal battery line-up, the Powerstation AC not only has a huge power pack inside, but offers both USB and AC outputs.
Inside, the Mophie Powerstation AC packs a hefty 22,000 mAh battery. Just to put that into context, the 15-inch MacBook Pro has a battery roughly a quarter of that, while an iPhone X has a mere 2,716 mAh battery. It's enough for up to fifteen hours of extra runtime from a MacBook, Mophie claims.
You can access that power in two ways. Like the Mophie Powerstation USB-C XXL, announced in August last year, there's a USB Type-C port. That delivers up to 30W USB-PD charging.
However, if you need more power, or more connector flexibility, there's also an AC outlet. It delivers 100W AC output, which means that most laptop adapters, camera chargers, or other electronic devices that would typically need to be plugged into the wall can run on the Powerstation AC instead. Be warned, though, a high-power device will quickly run through even that 22,000 mAh: Mophie says that a 90W laptop, connected via AC, will get roughly an hour of runtime.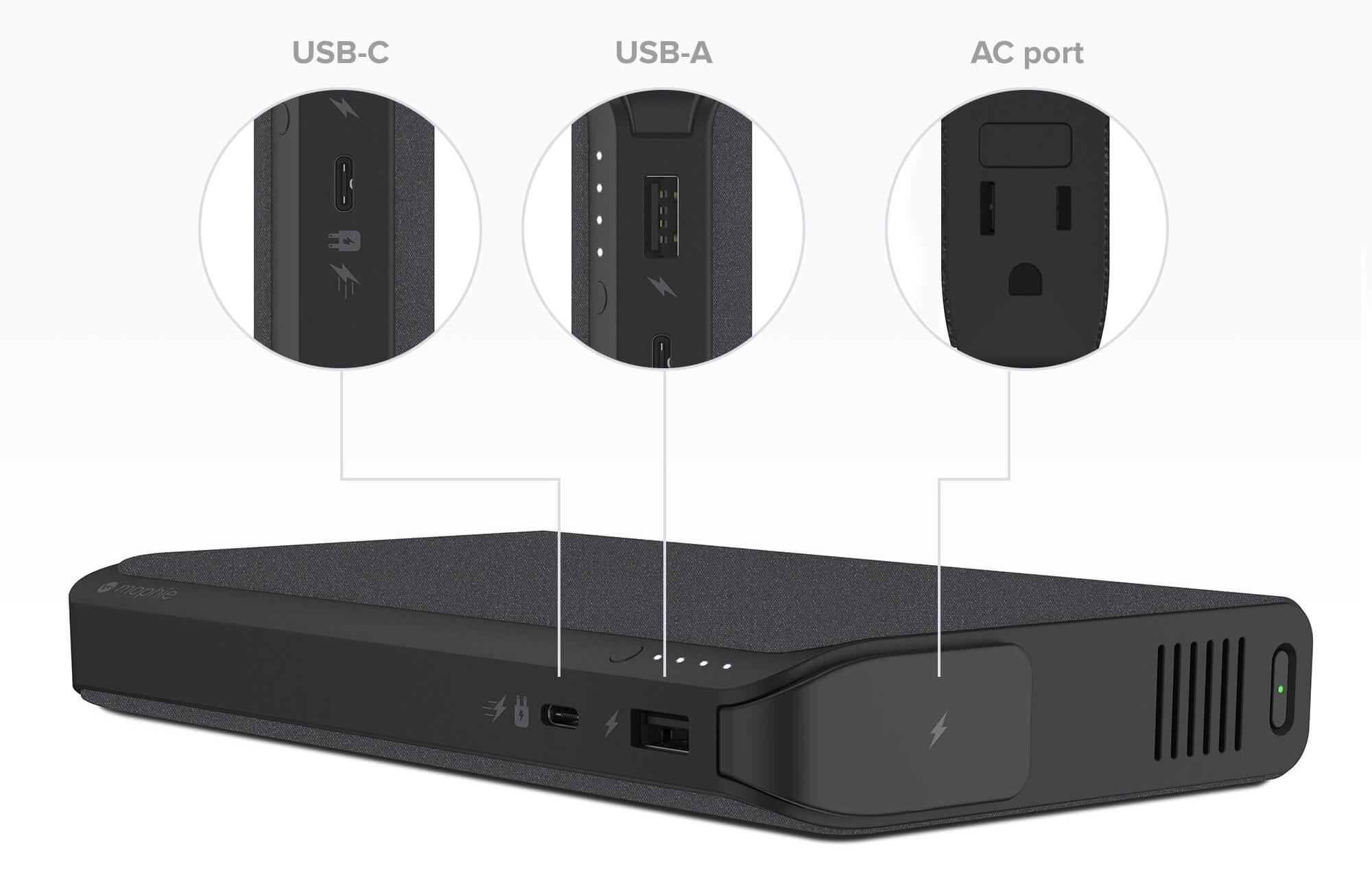 Finally, there's also a USB-A port, for older devices. Mophie includes Priority+ Charging, which delivers pass-through power to anything connected to that USB-A port before the Powerstation AC's own battery begins to recharge.
Like the Powerstation USB-C XXL there's a fabric wrap around the black casing, which helps avoid scratches in your bag. A four-LED battery meter shows current charge status, and the whole thing weighs 4.4 ounces. It looks like there's a small fan that will presumably be active when the AC output is working, given the cooling requirements of DC to AC conversion.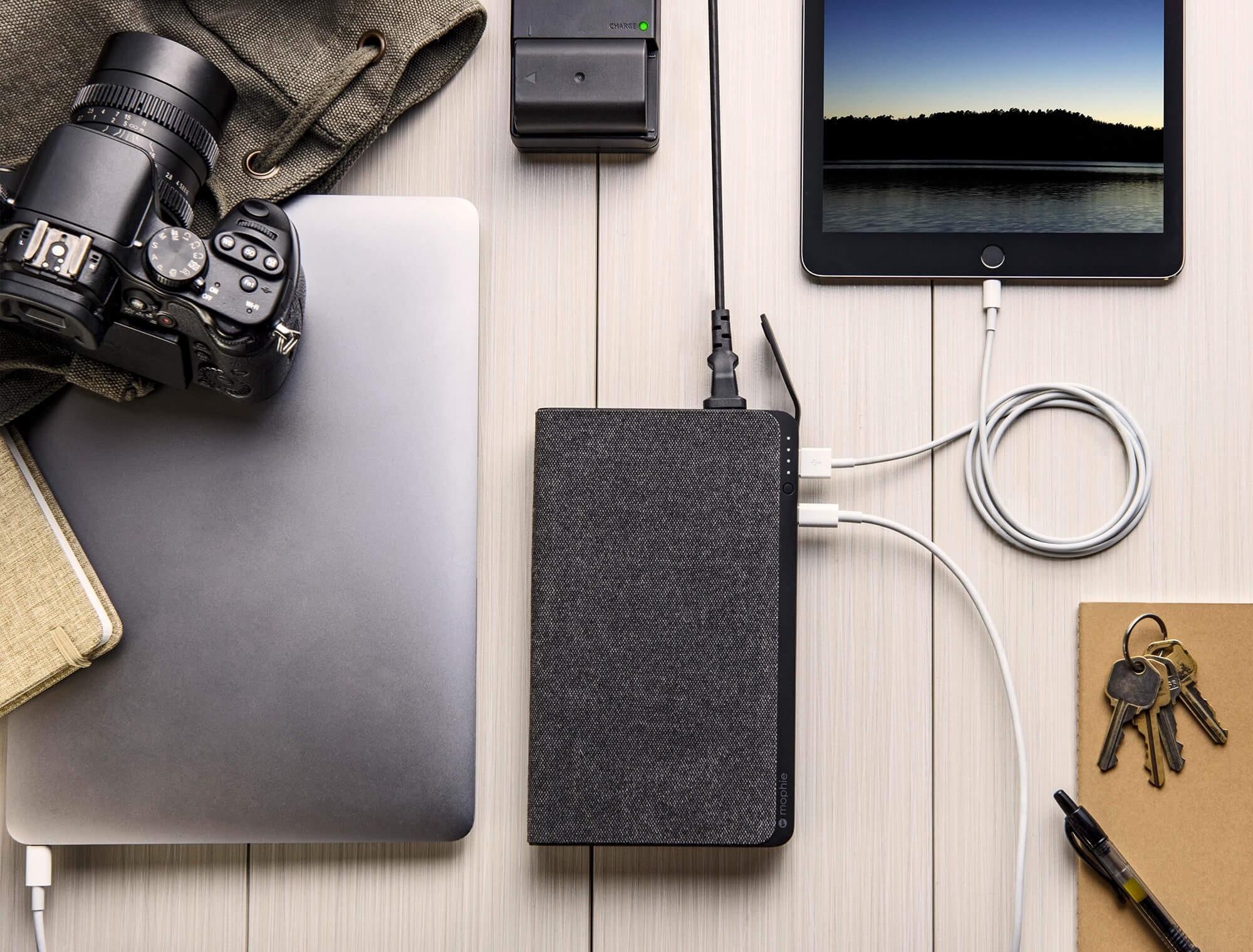 Sensible users hoping to maximize the Powerstation AC's battery will want to avoid that conversion process as much as possible. Converting DC from the Mophie's own battery to the AC for the outlet, and then back again to DC with an external power adapter is a fairly wasteful way to use portable power. In short, if you want the longest runtimes, it's best to charge as much as possible from USB-A or USB-C.
The Mophie Powerstation AC is available to order now. It's priced at $199.95.
MORE Mophie