Mophie Powerstation USB-C XXL Charges Even MacBooks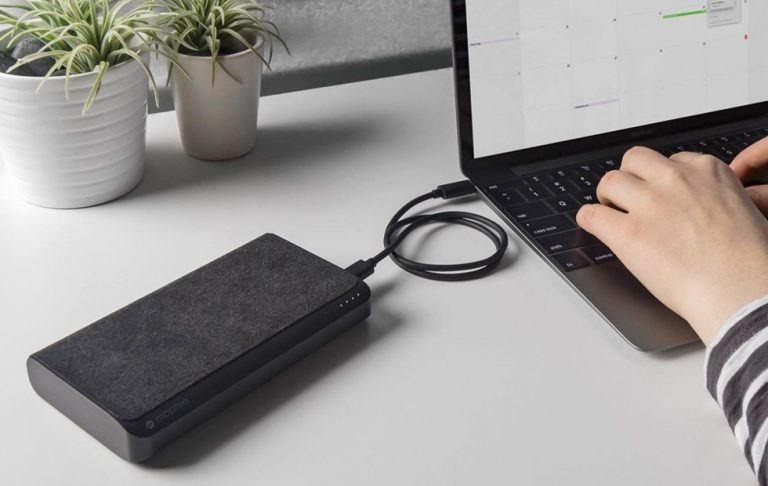 Power banks and battery packs have become a sad but unavoidable fact of the digital mobile lifestyle. But as versatile and useful as they may be, there are just some devices that they can't power up when the meter turns red. Part of that has been solved by the use of USB-C in notebooks like the new MacBooks. The other part is addressed by high-capacity, high-output external batteries, like the new powerstation USB-C XXL from mophie that promises to give your MacBook up to 14 hours extra life. Oh, and it can charge your phones and tablets too.
While Apple received criticism for doing away with is admittedly ingenious MagSafe power connector, it has made up for it by using USB-C ports (or just one, in the case of the 12-inch 2015 MacBook). In addition to being a multi-talented data and video port, the new type of connection allows even laptops to be charged using power banks. Provided they have the right specs, of course.
The mophie powerstation USB-C XXL is exactly that. It has a generous 19,500 mAh battery hidden inside a pretty fabric-wrapped case that outputs power at 3A/30W, thanks to USB-C's Power Delivery, or PD, spec. That means it pushes enough power to charge even a 2016 MacBook Pro, while also charging a phone or a tablet via the other USB-A port.
Having a USB-C port as its primary connection gives it a bit more capabilities as well. For example, it itself can be charged using some other USB-C PD compatible power source. And it can even charge another device while it itself is being charged. With its smart pass through feature, the device is charged first to full before the powerstation gets charged.
This USB-C powered powerstation might cost a bit more than your average external battery, but very few of those can claim to charge a MacBook Pro. The mophie powerstation USB-C XXL costs $149.95 and is available only in Apple stores, both online and offline, as well as mophie's webstore.