Monster sues Beats, HTC for fraudulent business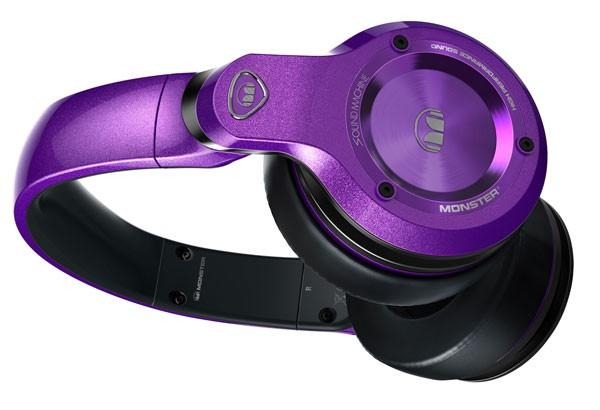 If you thought that Apple's acquisition of Beats would be the last big news for the audio accessory and streaming company, think again. Monster, Beats' previous partner in the business, is now suing the company, its founders Jimmy Iovine and Dr. Dre (Andre Young) and HTC. Its claim is that the two companies conspired to trick Monster out of a deal with Beats. Interestingly, Monster isn't naming Apple as one of the defendants in the lawsuit, despite Cupertino's ownership of Beats and perhaps its involvement in latter episodes.
Perhaps few might remember that Beats was originally a two-company show, with Monster and Beats working to launch the line in 2008. That "rewriting history" is actually one of Monster's gripes in the lawsuit as well. But that is nothing compared to the alleged amount of money that Monster lost thanks to Beats' and HTC's fraudulent transactions.
In 2011, HTC purchased a 51 percent stake in Beats to the tune of $300 million. This triggered a change-of-ownership clause that forced Monster to transfer all its intellectual property over to Beats, which cost the audio accessory maker millions. But according to Monster, less than a month later, Beats repurchased 25.5 percent of its own shares from HTC, effectively regaining majority of the property. The problem doesn't end there, however. Supposedly, eight months before Apple acquired Beats, Monster CEO Noel Lee sold off his remaining 1.25 percent stake based on a board member's "misleading" statement that no liquidity event is in plan in the immediate future. According to Lee, that would go contrary to Beats' Iovine and Apple SVP Eddy Cue's public statement that the Apple-Beats deal was already years in the making.
To some extent, Monster does have some foundation to its gripes, being the one who designed the headphones that are now selling by the millions. But to jump from "deals gone wrong" to "fraud" is a big one, and it is one courtroom drama that will definitely be played out in the court of public opinion as well, given the high profile names and companies involved. None of the defendants have yet made a comment about the lawsuit.
SOURCE: Wall Street Journal