Monster Hunter: World PS4 beta kicks off this week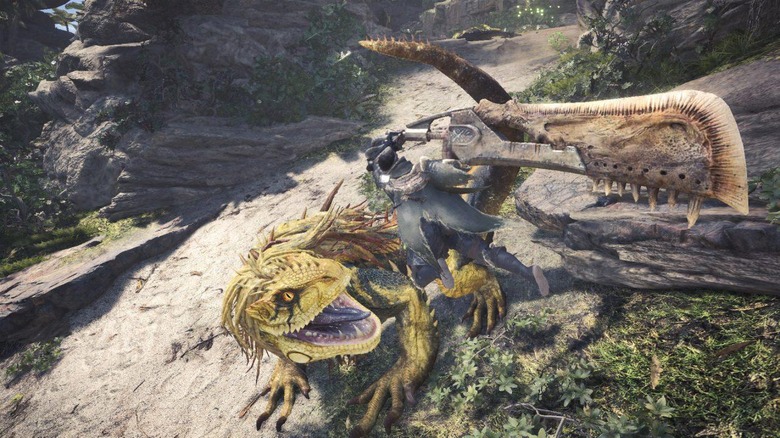 Among long time Monster Hunter fans, Monster Hunter: World is kind of a big deal. In recent years, the mainline Monster Hunter series has been limited to handhelds, and when it hasn't been, the games have been exclusive to Nintendo consoles, such as Monster Hunter Tri on the Wii. While the handheld Monster Hunter releases have been fine – great, even – they don't always capture the "wow" factor that a larger screen would give these massive monsters.That all changes with Monster Hunter: World. The game, which launches next month, will be available on Xbox One, PlayStation 4, and for the first time in the mainline series, PC. Not only that, but Monster Hunter: World will be launching around the globe at the same time and allow for cross-region play between Japan, Europe, and North America, meaning it should never be difficult to find other hunters to group up with.
So, as you can see, Monster Hunter: World is a pretty big release for fans. With a release date of January 26, we only have about two months left to wait, but certain fans will be able to get an early look at the game later this week. Beginning on December 9, Capcom will launch a Monster Hunter: World beta for PlayStation 4 at 9 AM Pacific. The beta then wraps up on December 12 at 8:59 AM Pacific, giving you three solid days of adventuring.
What can you do during the beta? You'll be able to complete three quests across two different environments in the game: the Ancient Forest and the Wildspire Waste. The quests – and the monsters you'll be tracking – range from beginner level to intermediate difficulty, giving you a fairly good taste of what's to come. Each quest can be completed solo or with up to three friends.
You'll also be able to try out each of the 14 weapon types thanks to the new Training Room, which will also be available in the beta. Finally, those who use the same Sony Entertainment Network account in both the beta and full game will get rewards when the game launches in January.
There is one big caveat for eligibility, however: you need to be a PlayStation Plus subscriber in order to participate. Since that's most PS4 gamers these days, most of you are already good to go, but if you've let that PS Plus subscription lapse, you'll want to reactivate it before December 9. Are you going to check out what this beta has to offer? Head down to the comments section and let us know!