Money not merit is Intel's web TV strategy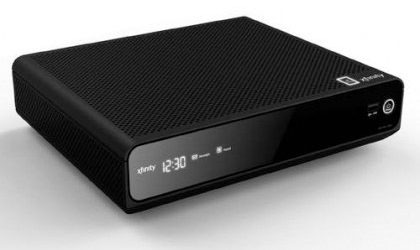 Intel is counting on lashings of cash to drive its living room ambitions, with a rumored budget potentially in the hundreds of millions helping convince conservative content owners that it's a safe partner to bet on. The chip company has reportedly green-lit an IPTV investment well in excess of the "hobby" amounts rivals with similar cable-cutting ambitions have allotted, a show of force that has allowed it to negotiate new licensing deals of a sort so-far unseen.
The challenge Intel faces is just like every other company hoping to cater to viewers turned off by channel-swollen cable packages: persuading the content owners to relax their stance on only licensing huge bundles of dozens of channels. That strategy has proved lucrative so far, with cable subscribers forced to subscribe to many channels they don't actually want in order to get a few they particularly watch.
Intel's strategy, it's suggested, is using its heft in chip production to demonstrate quite how committed it is to the home entertainment segment; "since Intel is used to betting billions on chip design, it has allocated a budget significantly larger than Apple or Google's" Fortune reports. That investment supposedly looks more realistic to Hollywood negotiators used to $100m+ movie budgets.
The chip firm also has an existing legacy in working with, not against, cable providers. It inked a deal in 2011 to power Comcast's next-gen Xfinity TV boxes, and has been producing STB chips for getting on for a decade. What technological advantages it plans to bring to the streaming TV segment has also been framed in terms of benefiting content owners, too, rather than consumers.
So, Intel is believed to be pushing a monitoring system that can deliver more accurate and detailed viewership data, including rough age range, gender, and a more precise number of how many people are actually watching. That same system is also being promoted among content owners as ideal for targeting advertising, picking more relevant promotions based on who is in front of the TV at any one time.
An evolutionary rather than revolutionary approach to pacify content providers, and more flexibility in choosing channels (or even pay-per-show), re-watching media from the past month with a "cloud PVR," and throwing in apps and other web-enabled features to lure in viewers, could make the difference where Apple and Google have struggled. Fortune's sources claim Intel will begin a small-scale beta to customers in March 2013, though the first-gen STB itself will be shown off at CES 2013 next week.