Why the Moment camera app is trending today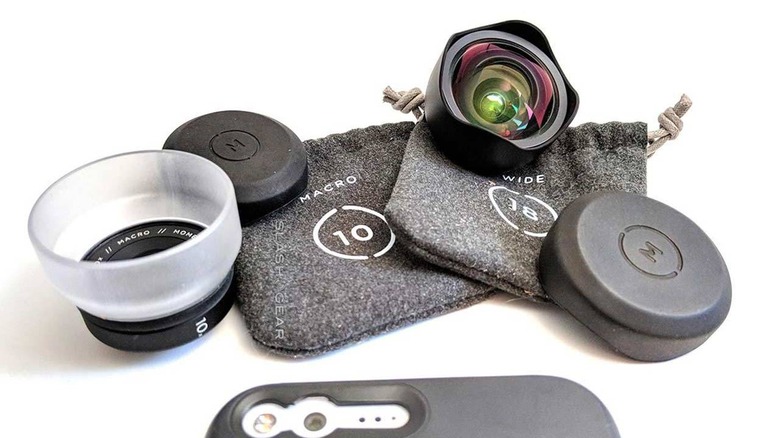 There's a camera app called Moment that's out for iOS and Android this week, and it's trending like mad amongst both parties. We've been using the app since inception, and this is the biggest update either version (iOS or Android) has had since the start. Moment, you see, isn't just a camera app, it's a mobile lens ecosystem. ...AND a camera app.
The Moment camera app isn't free, it'll run you around $4-$6 depending on your platform. Like most one-cost apps, the Moment camera app eschews with the advertisements and gives you a fully functional and top-notch app experience. This is the camera app you should download if you're looking for a camera app that's better than the app that came with your phone.
If I had to choose ONE non-standard camera app for any mobile device I own, it'd be this one. Not because it's got any one thing that no other app has, but because the formula is just right. The formula I speak of is as follows: iOS and Android focus + invested developers + significantly sized userbase = App worth using.
The update this week includes Zebra Stripes and Focus Peaking for both iOS and Android. Android users also get new Split Focus and Exposure, RGB histogram, and the ability to capture both JPG and RAW files at once. This update also brings a full Camera Roll redesign and "performance improvements."
Users of OnePlus and Samsung Galaxy S10 devices will find some interesting extra bits and pieces, as outlined in the video that follows.
You can attain the app through the Moment page where you'll also find their online shop. There you'll find their full collection of accessories. The most important products in their shop are lenses – and cases that make the lenses fit your smartphone. Have a peek at our Moment lens system review for Google Pixel and see what they're all about.