Modu planning Android jacket for modular cellphone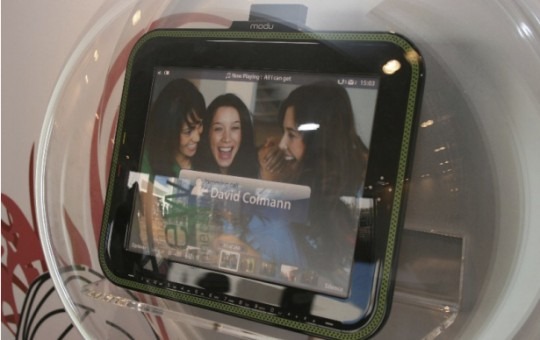 Modular phone manufacture Modu have already discussed their plans for next-gen 3G and tablet-style devices, but now the company is talking about adding a splash of Android to the mixture.  Speaking to TechRadar, Modu CEO Dov Moran revealed that "we're also planning to have a jacket based on Android, which will enable programming capability [on the Modu unit], but these plans are too early to expose."
Moran also reconfirmed Modu's intent to release a touchscreen second-gen product, which will include 3.5G connectivity rather than the current handset's 2.5G.  Modu devices – which consist of a core cellular unit and then various fashion and functional "jackets" into which the core unit slots – are already on sale in Israel, but Moran says UK carriers aren't interested in offering a non-3G device.
Still, the next-gen devices won't see a UK launch until Q4 2010, leaving plenty of time not only for Modu to polish their Android and 3.5G jackets but work on their tablet/MID project.  "We're also looking at other form factors, with a larger display, something like a netbook," Moran explained, "it would have a 5-inch display or larger. It would have a specific processor, with the Modu unit wholly integrated inside, and a full keyboard too."
[via IntoMobile]