Mitsubishi Concept XR-PHEV eyes-on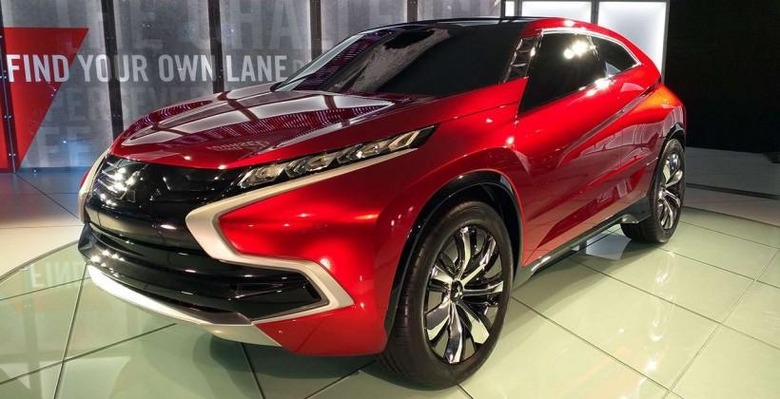 With the Mitsubishi Motors Concept XR-PHEV, the LA Auto Show 2014 sees a slick plug-in-hybrid electric vehicle drivetrain paired with high-end, bold styling – in bright red, of course. Mitsubishi brought this vehicle to LA not only reaffirm their commitment to the US market, but to show how future vehicles will look and run. As this vehicle is a concept, Mitsubishi says it'll never reach the road in its current form. On the other hand, the Mitsubishi Concept XR-PHEV does play host to not only futuristic aesthetics for next-gen cars, but futuristic technologies as well.
According to Mitsubishi, this vehicle provides "a hint at the design direction for future Mitsubishi production vehicles." Inside it's made plain that this is a driver-centric vehicle, made to capture the excitement of the auto enthusiast.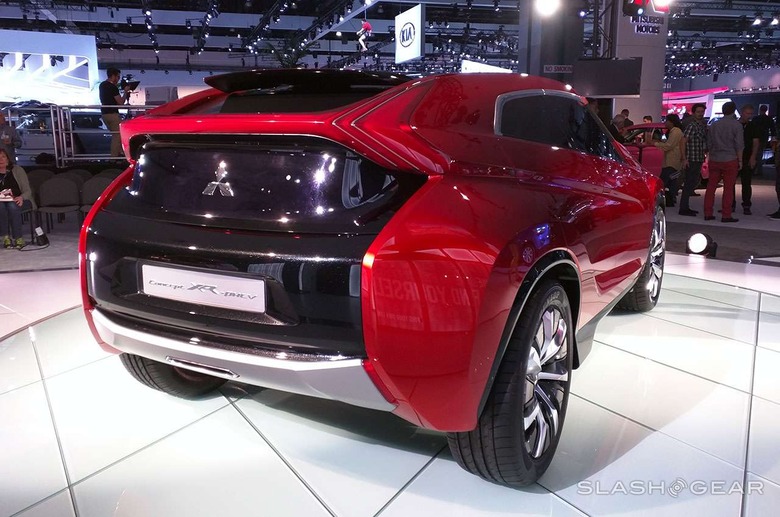 While we weren't allowed to get too close to the interior for photos, you'll see in the concept illustration here that the driver's set is CLEARLY marked. While each of the other seats blend in with the interior with black, the drivers seat is bright red – this is a driver's vehicle, through and through.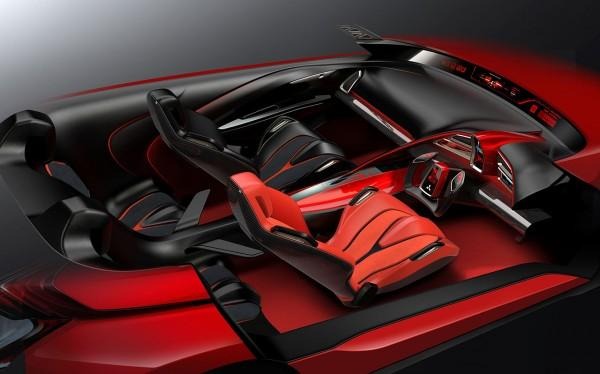 This vehicle works with next-generation PHEV and MiEV technology. That's a plug-in hybrid electric vehicle (PHEV) system featuring Mitsubishi innovative Electric Vehicle (MiEV) technology.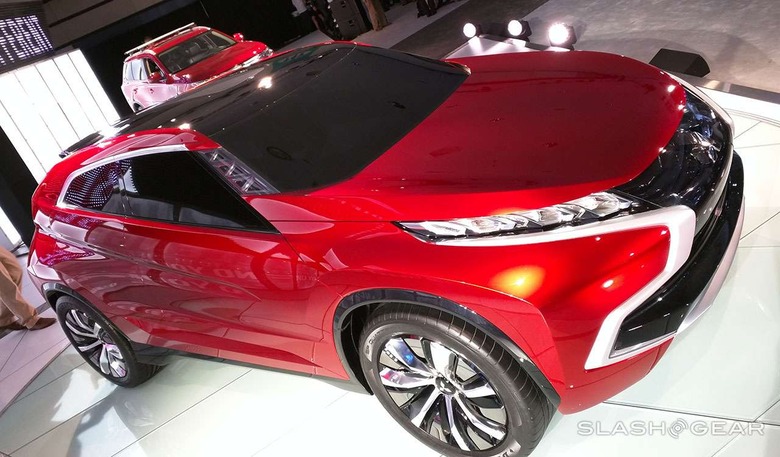 The XR-PHEV works with a front engine/ front-wheel drive gasoline-powered 1.1-liter inline 3-cylinder turbocharged engine, rolling in at 134 horsepower/100 kW. This engine is paired with a lightweight, compact, high-efficiency electric motor running at 161 horsepower/121 kW. Beneath the floor of the cabin you'll find a high-boost converter as well as a main drive lithium-ion battery pack with storage capacity of 14 kWh.
This is just one of the many different engine possibilities manufacturers are looking at to take aim at the future of personal propulsion. Have a peek at our 2016 Toyota Mirai first-drive to see a new slick fuel-cell powertrain as well.
Have a peek below to see more from Mitsubishi from the LA Auto Show 2014 and beyond.