Misfit Vapor X puts Wear OS on 3100 chip for under $200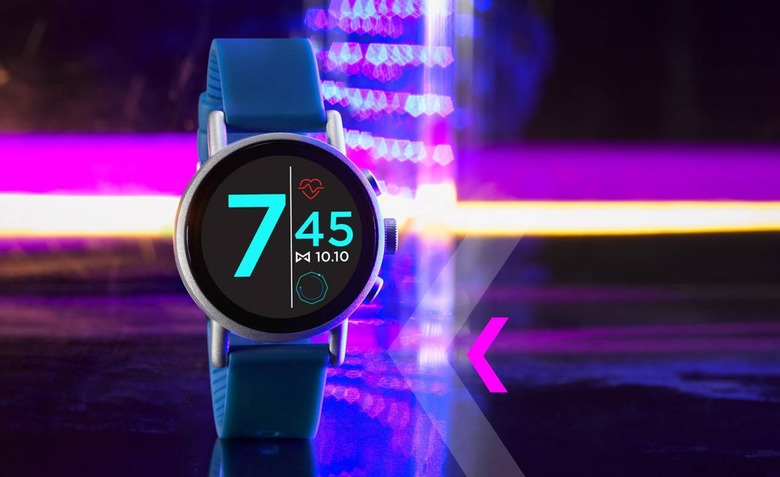 Your options for a Wear OS smartwatch running the latest chipset just got bigger today, with the new Misfit Vapor X joining the Snapdragon Wear 3100 team. The newest smartwatch from the company runs Google's wearable platform on Qualcomm's latest-generation silicon, and includes integrated GPS as well as Spotify preloaded.
It's also the company's lightest smartwatch so far, Misfit says., Matte-finish aluminum alloy along with a new sport strap design help there, though the Vapor X is still water resistant up to 30 meters, and rated for shallow swimming.
As well as the Snapdragon Wear 3100 chipset there's 4GB of storage and 512 MB of memory; the latter may prove to be the bottleneck, given the performance of past Wear OS watches. Misfit is claiming over 24 hours of battery life from a full charge, along with a further two additional days if you switch on the battery saving mode. The charger itself attaches magnetically, and can deliver an 80-percent top-up in fifty minutes.
As you'd expect, you get activity tracking and a heart rate sensor. There's also NFC integrated, for Google Pay payments. Google Play Music and Pandora are supported along with Spotify, and you can use the Vapor X as a standalone media player without your phone by pairing Bluetooth headphones to it directly.
Five different case colors have been confirmed, ranging from black through gunmetal and stainless, through to rose gold and champagne. There's also a variety of interchangeable straps in matching and contrasting colors, as well as a metal bracelet.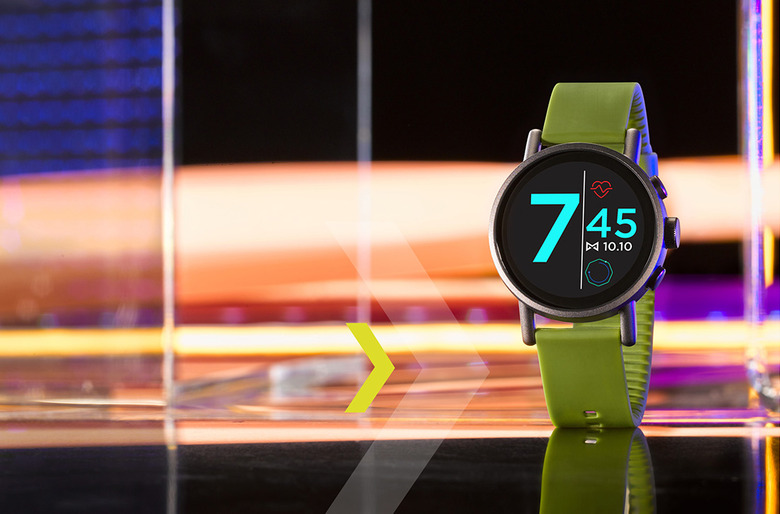 Unlike an Apple Watch, Wear OS has the advantage of being compatible with both iOS and Android devices. It also had plenty of buy-in from third-party watch manufacturers, at least initially, though some of that enthusiasm seemed to fade as Google's own interest looked to wane, and Qualcomm's previous-generation Snapdragon chipset for wearables got longer in the tooth.
Now, though, we've seen a spate of new Snapdragon Wear 3100-based models being announced, including from Misfit-owner Fossil earlier this month. The Vapor X has the advantage of being particularly affordable, with sales kicking off at $199.99, already a discount from what Misfit says is the normal $279.99 price.