Mira: a fashionable fitness tracker for women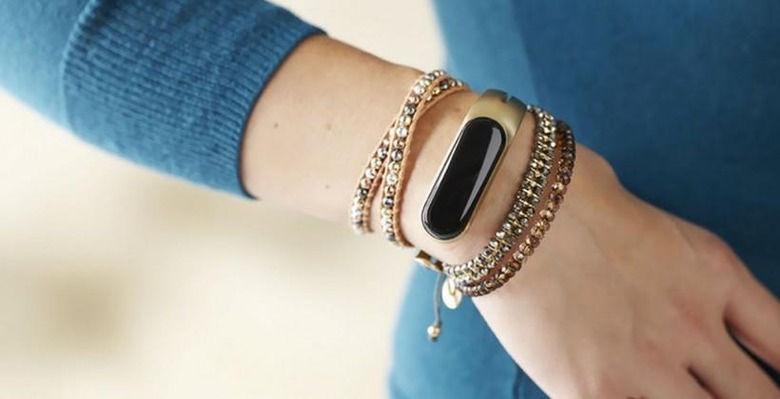 Fashionable wearables are gaining traction, with products like the Ear-O-Smart earrings and the Omate Lutetia smartwatch ushering in what is sure to be a growing industry of smart jewelry. Mira is in the same vein as these products, taking the familiar fitness tracker technology available in a large roster of products and embedding it in a stylish bracelet. In conjunction with its mobile app, Mira provides "Boost" suggestions with a personal, encouraging slant to aid in improving one's fitness.
The wearable itself is designed to complement both casual and formal attire, featuring a tracker portion that can be clipped to clothing or put in a pocket and a bracelet portion for wearing the tracker on a wrist. The bracelet is being offered in brushed gold and midnight purple colors.
Three sizes are available: 2-inches, 2.2-inches, and 2.5-inches (petite, small, and medium). Information on data like steps taken and other fitness metrics are delivered in the Mira app, which also features a journal feature for entering dietary information (how many glasses of water you drink in a day, for example). More technical details like battery life aren't provided.
Mira is being funded through Kickstarter, where the company behind it is hoping to raise $10,000 USD. Thus far about half of that amount has been pledged and 30 days remain. You'll need to back $149 USD to get the wearable and a charger; the retail price will be $169 USD once it launches. Shipping is estimated to start next month.
SOURCE: Kickstarter