Mio Moov V780 MID Gets Hands-On Video: Promising But Pricey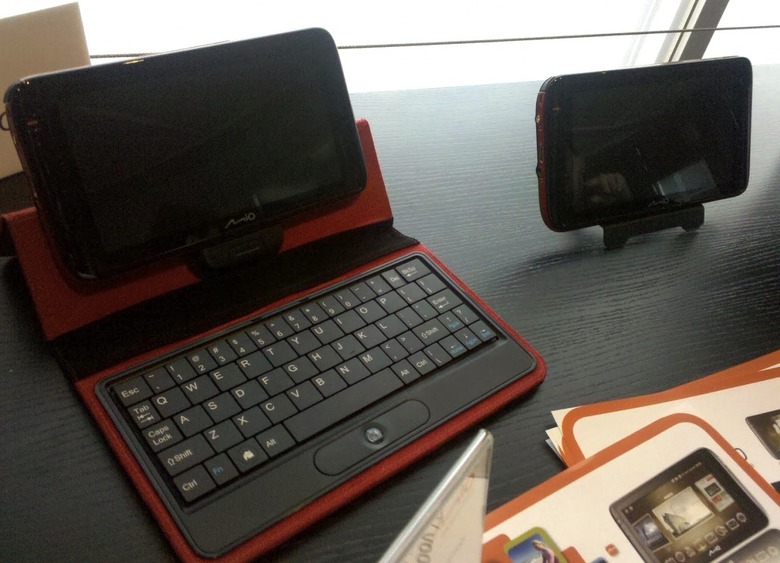 Mio's Moov V780 hybrid MID/PND device certainly has potential, at least going from the spec sheet, with a 7-inch WVGA capacitive touchscreen, WiFi b/g and optional 3G and WiMAX, together with 720p HD video output capabilities.  What we didn't know was pricing, and according to jkkmobile – who caught up with the Moov V780 at CeBIT 2010 this week – that may be where the Mio tablet hides its sting.  Still, there are hints of an Android update in the future, and a bit of a surprise about the CPU.
Video demo after the cut
Mio are still refusing to put a definitive price tag on the new Moov, but he's heard them discuss figures ranging from "over €400" ($545+) to €599 ($816).  Now, despite him saying the V780 does feel very good in the hand, that seems on the high side for what you're actually getting.
Interestingly, Mio's unnamed 600MHz processor turns out to be the first-gen ARM11-based NVIDIA Tegra chipset, and the Windows CE OS could be seeing an Android upgrade at some point in the future.  Still, the company's own UI overlay looks pretty decent from the demo video below, so we're just left hoping that the Moov V780 comes in at a more realistic price.