Mintpad WiFi touchscreen internet tablet taunts us from afar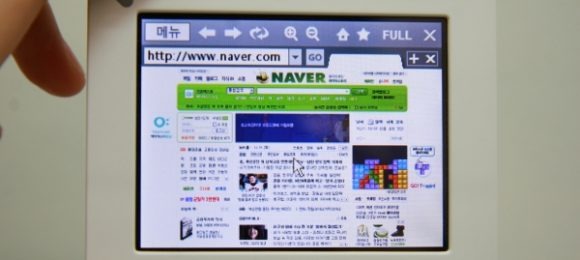 Color us jealous.  Seeing as our last call for a Korean gadget to cross over to the West worked so well, can we now please have the Mintpad?  Mintpass have been showing off the 2.86-inch touchscreen PMP/internet tablet, currently on sale in Korea for 199,000 KRW ($132), complete with WiFi b/g, camera and IM functionality.
The brainchild of the founder and former CEO of Reigncom (iRiver's parent company), the Mintpad measures just 3.08 x 2.51 x 0.60 inches and weighs 3.2oz.  It has a 1.3-megapixel camera and 4GB of SSD storage; the display is QVGA resolution.
Battery life of up to 30hrs music playback or 5hrs video playback round out the general specs, but certainly leave us wanting more.  More information about the Mintpad here.