MINOX PX3D promises "revolutionary" glasses-free 3D photos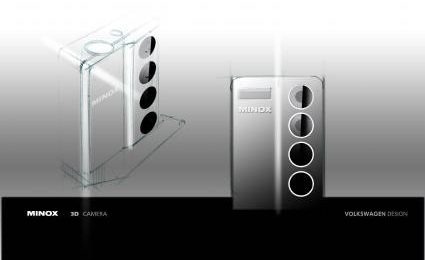 Germany camera manufacturer MINOX may be better known on these pages for their retro spy cameras, but the company is planning on pushing into 3D.  They've released teaser details on the MINOX PX3D, which will make its official debut at Photokina next week.
According to the (translated) press release, the PX3D can shoot 3D still images that are visible without the need to wear special glasses.  It's not clear whether that's only when using a special digital photo frame – like the paralax based display Sharp demonstrated at IFA – or in MINOX will be offering lenticular print-outs of some form.
Still, they're saying it's "a revolutionary new 3D camera concept" so maybe they've thought up something even more interesting.  The Volkswagen-designed PX3D will arrive next week.
[via Photography Blog]