MINI Superleggera Vision Turns City Car Into Concourse Coupe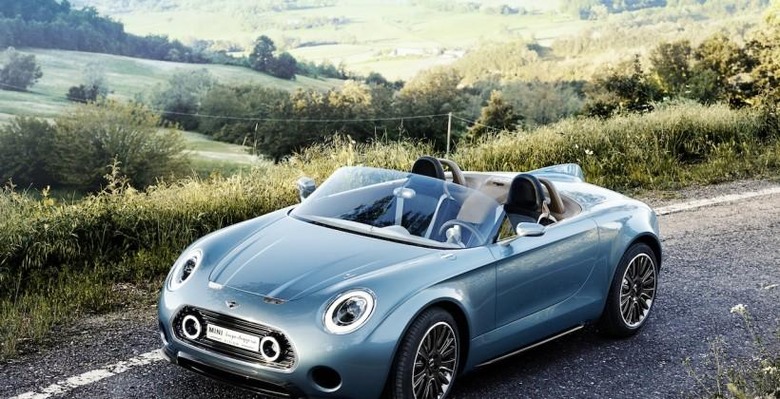 Ask the purists, and they might say BMW's MINI has progressively moved away from the charm of the original car, but a new MINI Superleggera Vision coupe concept could change all that. Created to balance MINI's British heritage with Italian open-top style, the concept car was created by BMW and Touring Superleggera with an electric drivetrain and a hand-crafted aluminum body.
On the outside, there's a long hood and even longer wheelbase, with the wheels pushed – MINI-style – to the corners of the car. The circular headlamps and hexagonal grill borrow from the production MINI, as do the hood stripes, but they've been tweaked for style purposes; the stripes, for instance, are now polished aluminum strips.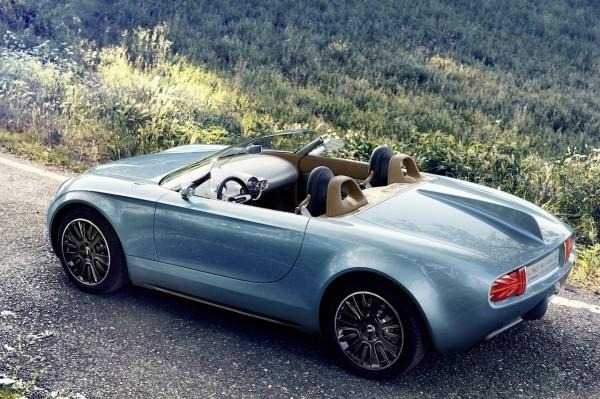 Touring Superleggera shaped the aluminum panels by hand, finishing it off in Como Blue paint – specially mixed for the concept – while the rear lamps look like a Union Jack flag split in two. Although there's plenty of retro detailing, the LED lighting and carbon fiber aerodynamic parts are suitably modern to go with the EV powertrain.
Inside, there's a single sheet of aluminum for the dashboard which has been left unfinished, while the center console gets pared-back circular instruments and touch-sensitive controls. A camera inside the car actually takes snapshots during journeys, probably more effective if you're sweeping down cliffside roads with the Mediterranean at your side, rather than bemoaning the absence of a roof while on the highway.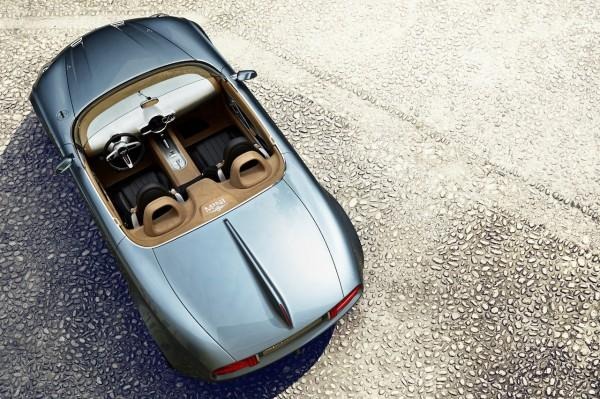 Otherwise, there's untreated leather, black chrome, and matte-finish, textured paint for the footwells. It's unusual, but it works with the overall design.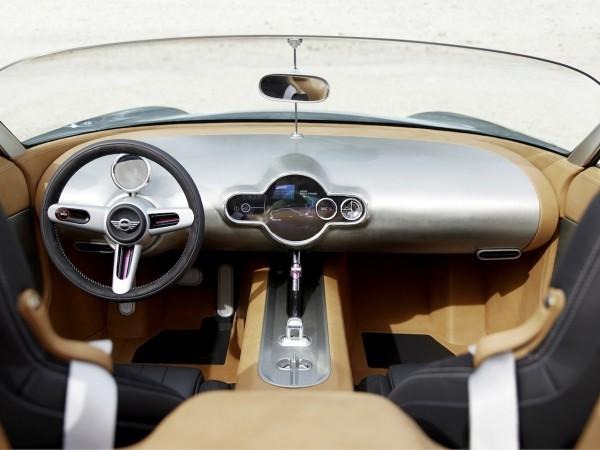 Unfortunately, this is all just a concept, and MINI isn't talking about production plans. Still, with the original car spawning a number of different versions – including the Coupe, with its polarizing design – that's not to say a more restrained, production-suited version couldn't turn up in showrooms sometime.
Love retro-inspired British racers? Aston Martin's stunning CC100 fits the bill