Minecraft VR release for Oculus Rift official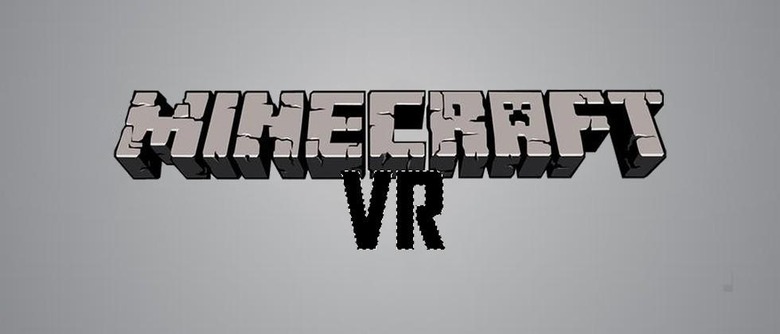 It HAD to happen – the official virtual reality launch of Minecraft, coming to Oculus Rift first. This version of Minecraft will come this spring (2016) to Windows 10 devices for Oculus Rift. You'll need one to use the other. This release was inevitable, as it were, as John Carmack took to Twitter to digitally high-five the originator of the Minecraft universe, Markus "Notch" Persson. There the the chief technology officer suggested that "it all worked out in the end", allowing us some insight into the creation process.
Back at the tail end of 2014, Microsoft formally completed their acquisition of the makers of Minecraft, Mojang. Persson left the company and left Minecraft behind entirely.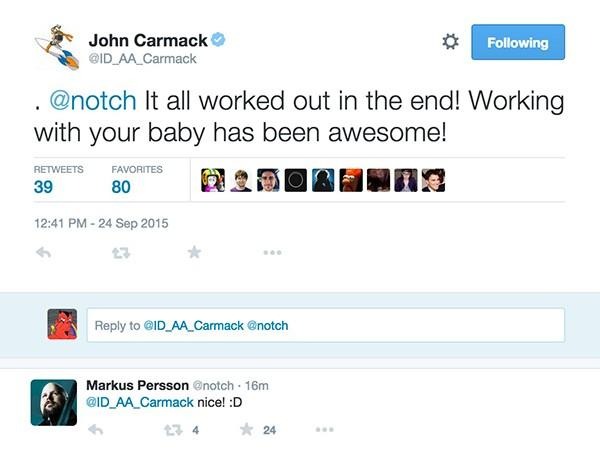 Further back – in August of 2014 – we were reminded that Persson wasn't originally pleased the Oculus was acquired by Facebook. Persson at that time let it be known that his distaste for the situation was fleeting, and that he was instead upset about there being a hole in his favorite sock.
Responding to Persson on Twitter was John Carmack, who at that time suggested "say the word, ship the source, and I'll make sure it runs well on you-know-what..."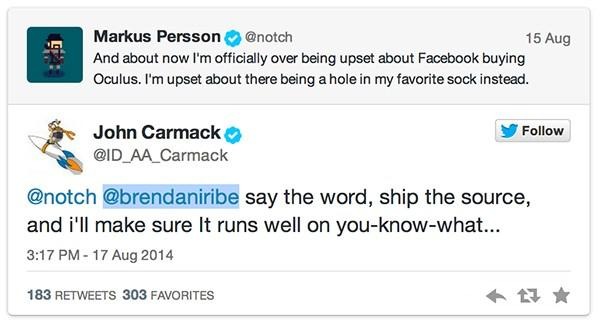 He meant Oculus Rift, of course.
So we don't know when the game will be launched exactly beyond the general "Spring", which we can assume means Q2. Stay tuned to our Oculus Rift tag portal for more.