Minecraft: Story Mode hits PS4, Xbox One on October 13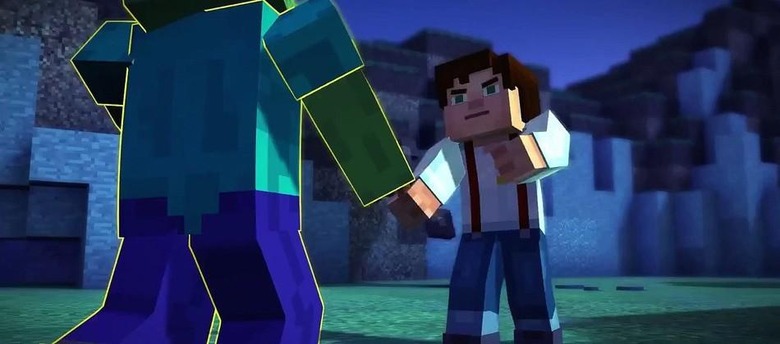 Good news for fans of either Minecraft or the excellent narrative titles from developer Telltale Games, as the latter's Minecraft: Story Mode is now confirmed to see release on Tuesday, October 13th. While Mojang's Minecraft proper is well-known around the world, its sandbox-style gameplay means there's no real narrative for players. Telltale Games changes that, adding a detailed storyline to the universe across five episodes, much like how the developer released the critically acclaimed Walking Dead and Wolf Among Us games.
The first episode of Minecraft: Story Mode will be available digitally on the PlayStation 4, PS3, Xbox One, and Xbox 360 consoles, along with PC, on October 13th. Android and iOS versions will see release on October 15th, while a physical retail copy will hit stores on October 27, for a price that includes the download of the next four episodes as they're launched in the coming months. In addition, PS Vita and Wii U versions will see release at a later date.
At the start of Story Mode, players get to customize their character, choosing from a male voiced by Patton Oswalt or a female voiced by Catherine Taber. The game's story tasks players with finding The Order of the Stone to save the Minecraft world from destruction. Telltale says the game features a mix of action and humor, drawing comparisons to movies like Ghostbusters and The Goonies.
Telltale also explains that they worked closely with Mojang to make sure Story Mode felt like a connected part of the existing Minecraft universe. If the amazing job they've done with series like The Walking Dead, Game of Thrones, and Back to the Future is any indication, Story Mode is sure to play like a natural expansion of the Minecraft franchise.