Minecraft: Story Mode coming to multiple platforms via Telltale Games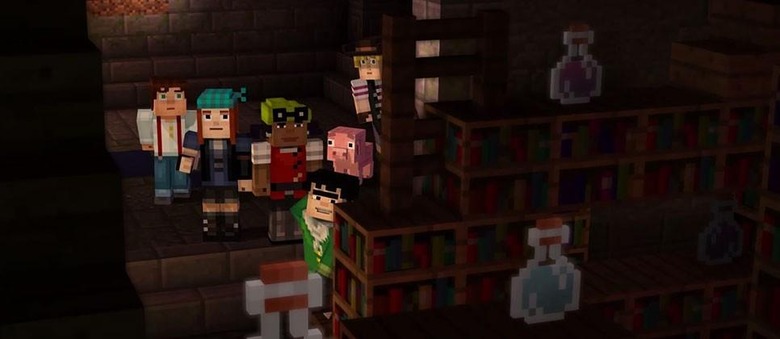 Minecraft to be published as a five-part story as developed by Telltale Games. This game isn't like other Minecraft releases – it's an adventure. It has a goal, it has dialog – and it's not online. It's made much in the same way the rest of the Telltale Games are made, set to tell you a story rather than sending you off on your own to find your own way. This is the first Minecraft game to be released this way officially – outside the 3rd party "make your own" universe.
This game follows the story of Jesse, a Minecraft hero played by none other than actor/comedian Patton Oswalt. They're basically Minecraft fans – inside the Minecraft universe – but they love the "Legendary Order of the Stone" instead of the game.
The Legendary Order of the Stone are famous because in the past they've slain an Ender Dragon. Our new team of heroes heads to EnderCon to revel in their excellence. And something goes wrong!
You'll have to find The Order if order is to be restored. The team consists of the following: Warrior, Redstone Engineer, Griefer, and Architect. Find them or perish!
This game will be released as a digital download in the very near future – inside weeks, that is to say. You'll find it available on PC, Mac, PlayStation 3, PlayStation 4, Xbox 360, Xbox One, compatible iOS devices, and Android.