Telltale Games, the makers of some of the very best episodic gaming series, including The Walking Dead, Game of Thrones, and The Wold Among Us, appears to be about to re-release its hit Back to the Future: The Game on the PlayStation 4, Xbox One, and Xbox 360 consoles. While the developers have yet to officially announce it, the game is already listed on Amazon's US and Canadian sites, complete with the final boxart.
The game has a release date of October 13th, just two months before the original Back to the Future movie's 30th anniversary. It appears the new release will collect all five of the game's episodes, originally released separately as individual downloads, onto a single disc. Amazon lists the price as only $20, a fair amount since the first release was in 2010.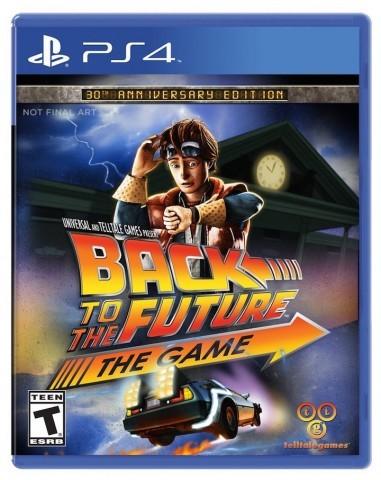 BTTF: The Game was originally released on the PS3, PC, Mac, iOS and even the Wii. It appears the collection for PS4 and Xbox One won't have any new game elements, but the description mentions a behind-the-scenes feature with the game's developers.
Telltale's series was actually incredibly well done for a movie-to-game adaptation. The story starts off roughly six months after the BTTF Part 3 film, when the DeLorean time machine appears before Marty, and he must save Doc Brown in the past. In addition, the writer and producer of the original movies was involved in the game's development, along with a large number of the original cast members returning to voice their characters.