Minecraft Simpsons Skins mini-Review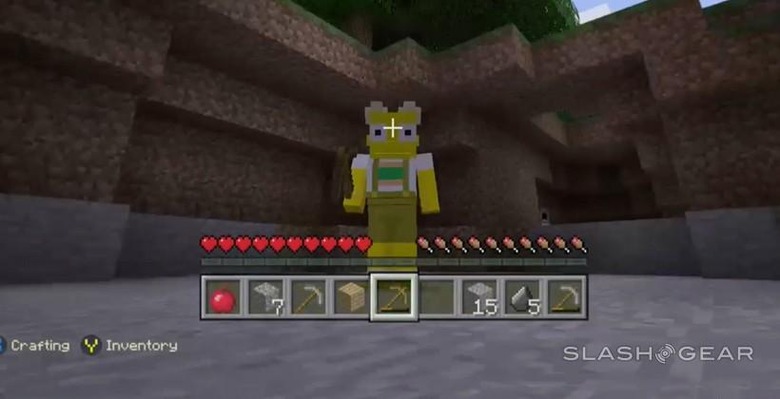 This afternoon we're having a peek at the brand spanking new Simpsons Skin pack for Minecraft. This downloadable pack of skins is available for Xbox One and Xbox 360 as of this week, and includes characters like Bart, Marge, Homer, Maggie, and Lisa. Of course you'll also get oddities like Otto Mann, Nelson Muntz, Martin Prince, Janey Powell, Principal Skinner, and more. While this – like most downloadable skin packs for Minecraft – isn't a massive game-changer in any way, we thought we'd give you a bit of a peek at what you'd be dropping a three dollar bill on before you dropped it this week.
You'll be rolling with a variety of character sizes with particular pack. Everyone from the very tall Superintendent Gary Charlmers to the very short baby Maggie Simpson. Here we're giving you a glimpse of everyone's favorite chocolate-eater, Uter.
When you look up, the bottoms of your Simpsons pack character's head is separate from the top, so you see inside their mouth. Each character is highly accurately colored, and every character looks at least somewhat similar to their origin.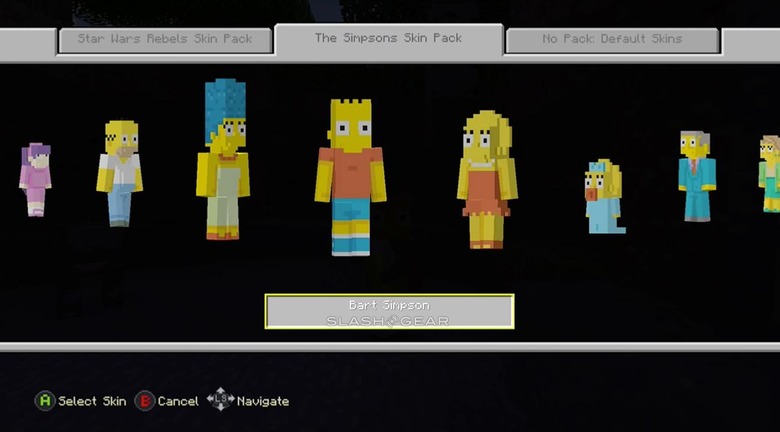 Note that if you want to create the Simpsons home, Moe's bar, Bart's tree house, or any other Simpsons landmark, you'll have to do it yourself. You may want to refer to the Simpsons LEGO episode to do it – then let us know, we'd love to see it!