Minecraft Creator Markus "Notch" Persson ranks #2 in TIME 100 poll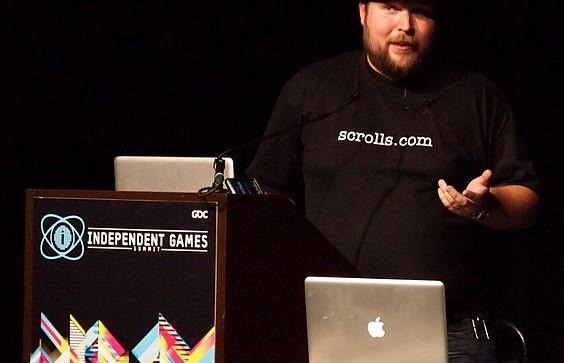 Markus "Notch" Persson, the creator of Minecraft, has claimed the #2 position in Time Magazine's "2013 Time 100 Poll". The ranking is based on how influential a person is, making Notch the 2nd most influential person in the world. He garnered 156,694 votes from Time Magazine voters, falling short about 16.5 thousand votes below Mohamed Morsi, the president of Egypt. Notch did, however, manage to beat out Kim Dotcom for 2nd place by nearly 40,000 votes.
In a different poll, 1st place nominee Mohamed Morsi received 220,907 votes from people who believe he isn't the most influential person in the world, a number that greatly outweighs the 173,091 votes from people who think otherwise. In that same poll, only 18,694 people believe that Notch isn't the most influential person in the world. Time Magazine will take these numbers into account when it comes out with its final list on April 18th.
A couple of months ago, Notch revealed in a Reddit post that he made $101 million last year from Minecraft. It was a huge shock to him. He grew up in a "relatively poor family" and got a decent job later on in life. He described his life as normal. Then "all of a sudden" he came into a bunch of money thanks to his hobbies of playing games and programming, which resulted in the creation of Minecraft. He gives fellow redditors his advice on how money should be used. He says,
"I think the right way to use money like this is to set a decent portion aside to make sure my family is comfortable, spend some on living out your dreams, and then try to put the rest towards making society a better place. For me, this includes charities that help children, and charities that help promote freedoms I think are vital in the coming dozen of years, such as the EFF."
Even Kim Dotcom, who was voted as the 3rd most influential person in the world, believes that Notch should be the winner of the poll. Kim Dotcom took to Twitter to encourage his followers to vote for Notch because, "he gave us the amazing world of Minecraft and deserves to win." Minecraft has become an extremely popular game, just reaching 10 million PC sales earlier this month. Microsoft plans on releasing an Xbox 360-specific version of the game on June 4th.