Miitomo, Nintendo's first app, hits Japan on March 17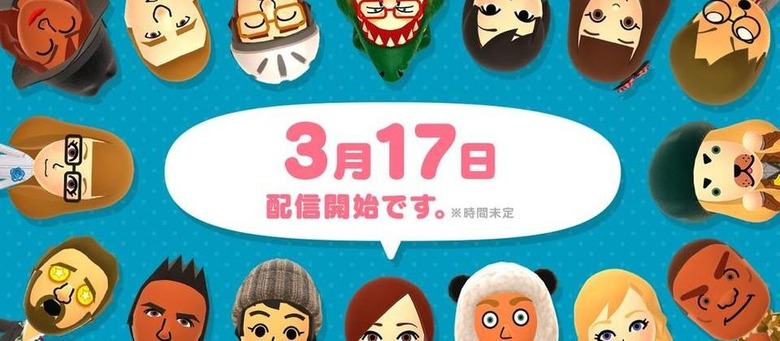 Nintendo will be making its official smartphone debut next week with the long-awaited released of Miitomo. Well, in Japan at least. The gaming giant has revealed that the free-to-play-but-not-really-a-game app will be released on iOS and Android in Japan on March 17th. Sadly there's no word on release outside the country just yet, but during an investors meeting last fall, Nintendo said Miitomo would be available worldwide by March of this year, so hopefully we'll get access in the following week or two.
As previously covered, Miitomo has a primary focus on messaging and social features, leaving very little to be considered an actual "game." Users create their own Nintendo-style avatars, dubbed Mii, and then use those to communicate/interact with those created by their friends.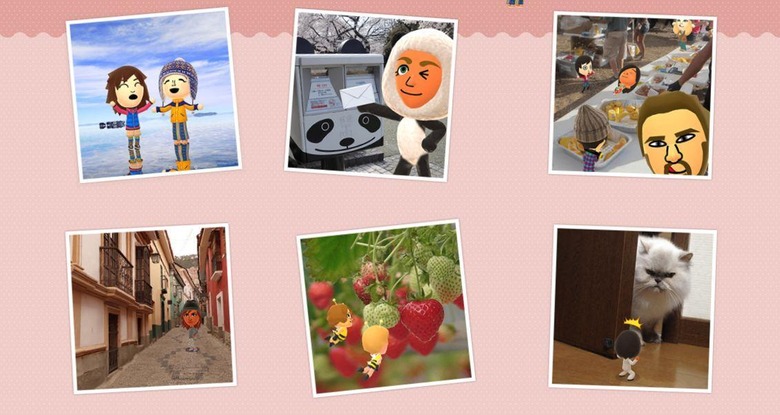 Among the customization options are different clothes and accessories that users can outfit their Mii with. Additional item can be purchased with Miitomo coins, which can be acquired by just using the app or through in-app purchases. As for media features, a photo mode lets users impose their Mii overtop images, which can then be shared between friends or posted to social media accounts.
Miitomo requires users to create a Nintendo Account — picking a unique username and connecting the account to a Nintendo Network ID, if they have one — which saw pre-registration open last month.
Those hoping for an actual game from Nintendo that they can play on their smartphone will need to wait a bit longer. Miitomo is the first of five mobile apps Nintendo plans to release through 2017, with the next said to be a game based on one of the company's most popular characters.
SOURCE Nintendo/Twitter