Nintendo offers new details, early sign-up for Miitomo mobile app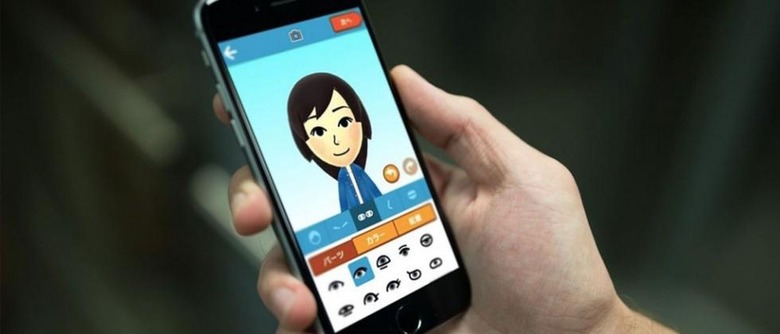 Little has been revealed from Nintendo at this point about Miitomo, its upcoming first smartphone app, but the company is changing that today with new details and an early registration process. As was previously expected, Miitomo will be a chat app based around Nintendo's Mii avatars, making it not so much an actual game, but another social service where users can dress up their characters and share photos.
As part of an investor briefing held yesterday, Nintendo has shared that starting February 17th, users can sign-up for a new My Nintendo account, which correspond with Miitomo, as well as connect with players' existing Nintendo Network ID and social networking accounts. The My Nintendo program is said to make its full debut in March, alongside the release of the Miitomo app on both iOS and Android.
As My Nintendo is also serving as a replacement for Club Nintendo, the company's old rewards program, additional details on the new points system were revealed. Points will come in two types: Platinum, which are earned using Nintendo's smartphone apps and logging in to the eShop, and Gold, which are rewarded for purchasing Wii U and 3DS games. Similarly, the points are spent in different ways: Platinum can be traded for digital content, while Gold is used for coupons on games purchased from the eShop.
As the first of five smartphone apps to be released by Nintendo before March 2017, Miitomo will feature photo-sharing tools that will let users add captions to photos of their Mii and then easily share the images on social networks and other outlets outside the app.
VIA Eurogamer
SOURCE Nintendo