MID development slashed as manufacturer interest wanes?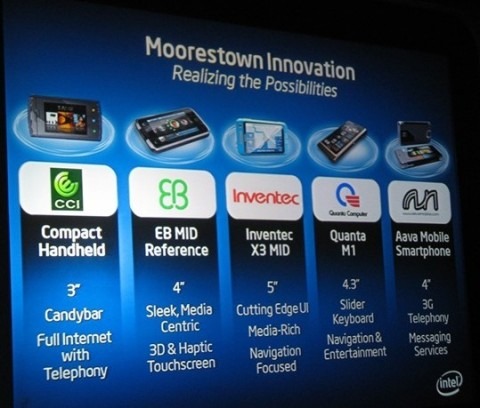 Many have accused Mobile Internet Devices (MIDs) as being gadgets in dire search of a purpose, and despite Intel's push for the segment the talk out of Taipei is that the ultraportable touchscreen handhelds are having a difficult time finding traction among manufacturers.  DigiTimes is reporting that several companies originally signed up to Intel's Mobile Internet Device Innovation Alliance (MIDIA) have axed MID development, while those manufacturers who have actually shipped devices have only done so in numbers described as "very weak".
BenQ, Gigabyte, Quanta and Compal have all managed to partner with carriers – the former two in Taiwan, the latter in Europe – but the unnamed sources say the actual number of MIDs supplied has been far less than Intel's hype might have predicted.  BenQ and Gigabyte – together with Inventec and ASUS – are believed to have "significantly reduced" their R&D on MIDs.
Instead, development attentions have turned to Smartbooks, netbooks and ebook readers, which the sources suggest have replicated much of the functionality a MID might offer.  Despite Moorestown being expected in the first-half of 2010, the expectation is that fewer than half of the MIDIA members will actually produce MIDs using the new chips.