Microvision SHOWWX laser pico-projector turns up at Vodafone Spain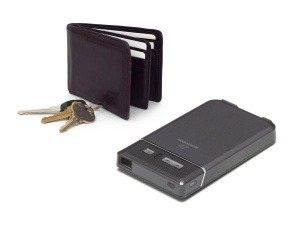 Having teased us with the promise of availability of their SHOWWX laser pico-projector back in October, Microvision have now revealed that Vodafone Spain will be the carrier offering the portable projector.  The SHOWWX is on sale now for €289 ($436) excluding tax, or for a reduced amount if you have points under the carrier's loyalty program, and it will be marketed alongside the Nokia N97 mini.
The advantage of a laser projector over the more traditional pico-projectors that have been shipping for some time now, is that there's no focussing required.  Instead the image is always in focus, no matter the distance between the SHOWWX and the screen; Microvision claim pictures up to 150-inches can be projected, though the 848 x 480 resolution is going to get pretty grainy by that point.
Both VGA and TV inputs are present; we're not sure exactly how long battery life is, however.  We can't find any sign of the projector on Vodafone Spain's site at time of writing, so it's hard to say whether they'll be doing international shipping for those outside of the country.
[via PicoProjector-info]