CES 2008: Microvision SHOW pico projector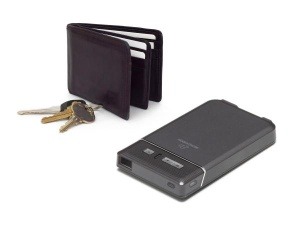 So, pico projectors aren't new at all, but this particular prototype from Microvision has some new tricks up its sleeve. You see, most pico projectors have a low res half-SD picture size and a maximum screen size of about 20-inches more or less depending on the model, but not this one.
This projector is codenamed SHOW and offers up an 848x480 resolution with a screen size of up to 100-inches diagonally, so you get a little more than a full SD resolution and a large enough screens to use for a good sized group. It has a laser backlight which should keep things plenty bright too.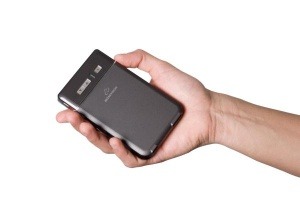 Furthermore, it has a rechargeable battery built into it, so you don't have to have a constant source of power to use it, in fact, the battery should last about 2.5 hours, or long enough to watch a full length film should you choose to. Personally I'd be using it for about 2.5 hours of Rock Band, but that's just me. No word on cost, or just how big the entire device is, but, hopefully we'll be able to find out more at CES 2008, but they are targeting and end-of-2008 release date for a commercial product.