Microsoft Zune Upgrade Program planned?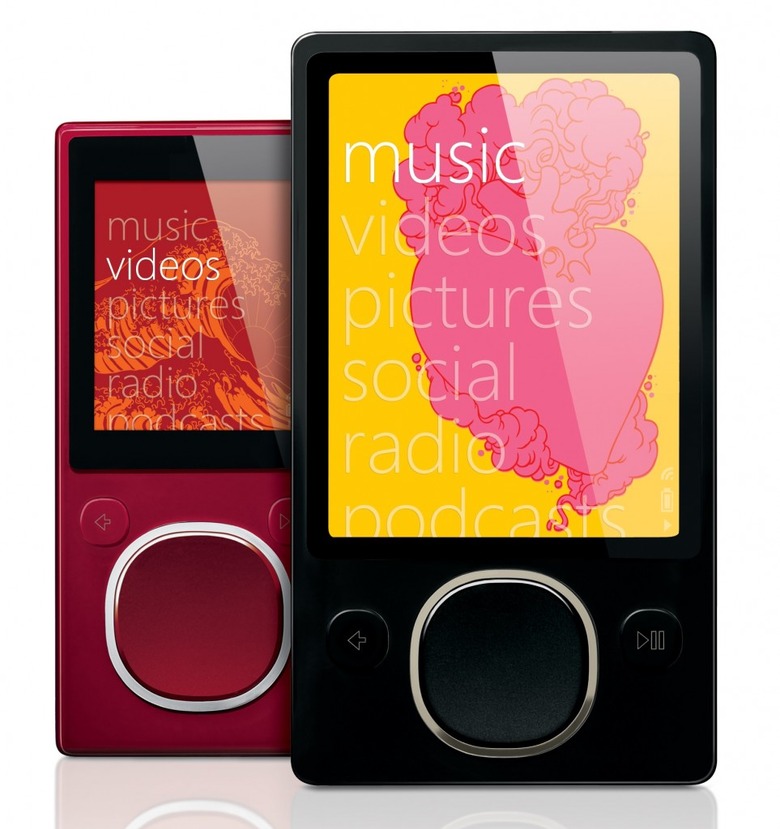 It's not quite as exciting as a new Zune HD, but if you fancy upgrading your old Zune 30GB or would like to help Microsoft shift some more of their current-gen stock, then the Zune Upgrade Program might be for you.  According to unnamed sources, Microsoft are preparing to launch a discount scheme whereby cuts of up to $70 will be on offer to existing owners looking to switch to a more recent model.
The scheme will see red and black hard-drive Zunes (120GB and 80GB) cut to $179.99 and $159.99 respectively, while the flash-based models will also see a cut.  The promotion will not be available in stores, but via Microsoft's Zune Support Line.
The same sources also suggest that the new Upgrade Program is in part a replacement to the extended warranty which Microsoft offered on the Zune 30GB.  No word from Microsoft themselves as yet.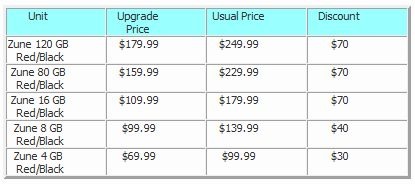 [via Gizmodo]