Microsoft Zune Software Update Coming September 15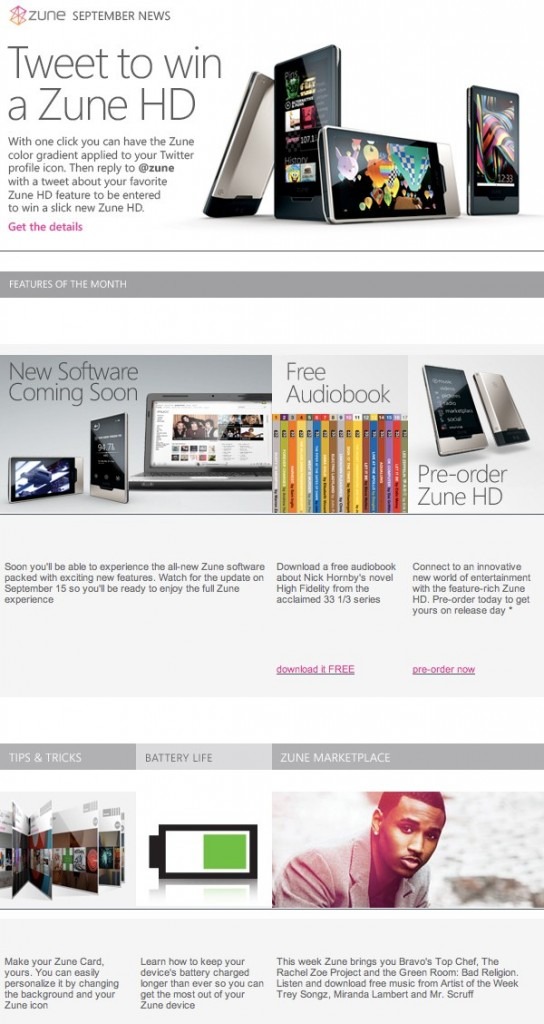 The Zune HD is coming, on Setember 15, with a full refresh of the Zune line up, and a brand new software along for the ride. Or, that's at least what we're being told via the Zune newsletter, recently sent out. From what we can tell, the launch of the Zune HD will herald the release of the new software, specifically designed for the new hardware being released.
About a week ago, we saw a pamphlet telling us about the new features coming to the Zune Software, most notably the addition of HD movies. There's still the regular television shows, and the venerable podcasts, of course. We have no reason to think that the newsletter is telling us a bunch of heresy, so it looks like we've got something else to look forward to now.
September 15 is stocked to be a good day. The week before will have a load of information coming from Apple though, so we'll have to wait and see whether or not Apple does indeed have something up their sleeve to take on the new Zune. What are your thoughts? Are you getting the new Zune? Or are you banking on Steve Jobs announcing something that will blow your mind?
[via Engadget]