Microsoft Wacom pen in the works [UPDATE: statement confirms UPF 2.0!]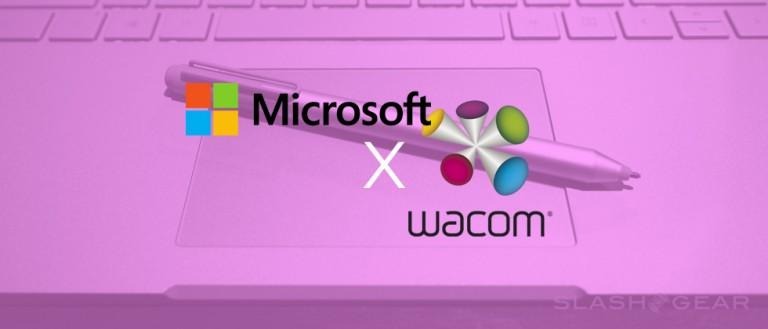 This week the fellow that introduced us to Microsoft Ink at BUILD 2016 also let loose word of a new writing tool. This stylus, he somehow neglected to mention onstage, will be made in collaboration with Wacom, and will "work across a huge number of pen enabled devices." This word comes from Microsoft's Bryan Roper who also mentions that this is "something big", as it were.UPDATE: Today (March 31st, 2016), Wacom has announced their newest collaboration with Microsoft: "Wacom Co., Ltd announced today its Universal Pen Framework (UPF) initiative has entered a new stage with Microsoft Corp. licensing its Microsoft Pen protocol to Wacom. In the near future Wacom's digital pen solutions will incorporate both Microsoft Pen and Wacom Active ESTM Pen protocols. Wacom is working to build pens that support both protocols, targeting delivery this holiday season at the end of 2016."Below you'll find the rest of the article as published on the 30th of March, 2016.
Note that this is not the first time Microsoft has worked with Wacom to create a stylus. Both the Surface Pro 1 and the Surface Pro 2 worked with a Wacom-manufactured digitizer pen. By the time the third Surface Pro rolled out, Microsoft had not only worked with the company N-trig to produce it, they'd purchased the pen technology for themselves.

This paired with the new bits and pieces of features announced by Microsoft this morning make the future of Microsoft's stylus an interesting one. Now we've only to see how well the future of this system will work with artwork.
SEE: Microsoft Ink puts stylus front and center
Certainly it'll work for notes, annotations, and sketches, but what about deep dives into fine art creation on Windows 10 devices?
Has Microsoft already beaten the iPad Pro with its Pencil, or does it have a distance to go?
With all the talk of Microsoft Ink in Windows 10, what does Bryan mean, exactly, when he suggests "Pen Enabled Devices?" Does this mean that this pen will only work with Ink on Surface tablets, or will there be an explosion of pen-friendly devices we don't yet know about?