Microsoft Ink Puts Stylus Front And Center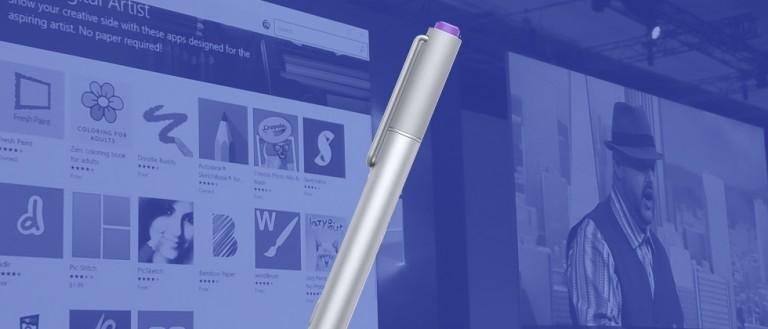 Those of you that reach for a pen and pad when you want to write yourself a note will soon be welcomed into the fold with Windows 10. Microsoft has introduced a number of features that'll make you find writing with a stylus on a Windows 10 device easier, more interesting, and worth the hassle – now more than ever before. This is Microsoft Ink – perhaps not the first time you've ever heard that term if you're a hardcore Microsoft Word user – but now it's prepped to envelop the world of hardcore pen-users too.
With Microsoft's new Ink features, users will be able to write themselves a note like "Call Mom tomorrow". This note will be interpreted by Windows, then sent to Cortana where necessary. If you write "Call Mom tomorrow," you'll get reminded by Cortana when the time comes.
Inside Ink, users are able to use a ruler to draw straight lines – or measure, of course. There's also a feature which, when used with a map, will allow you to mark places of interest or draw lines that turn into maps – this of course eventually leading you to directions on your smartphone.
Microsoft's aim here appears to be bringing the stylus up to a place of honor – a place where contextual computer learning is used to allow you to interact with your computer in a smarter way.
While similar features have appeared in apps on this and other platforms, Microsoft appears to be wishing to lead the way with an app of their own and functionality built-in to Windows 10.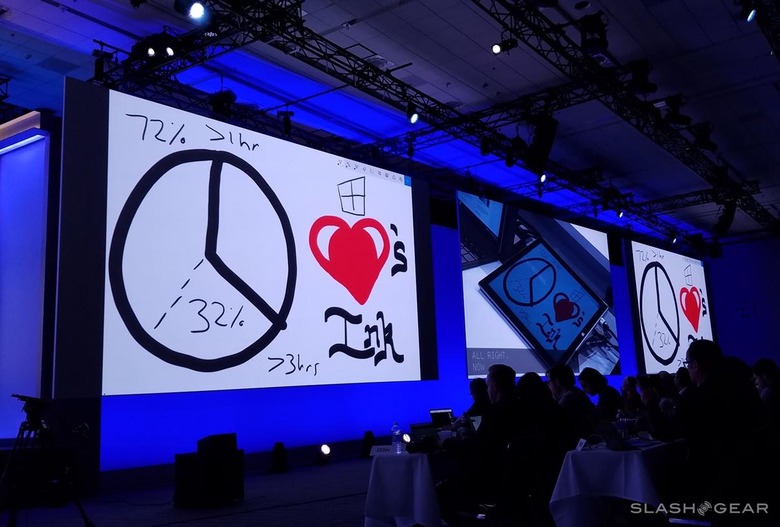 The stylus – smart?
Sort of.
This system makes the stylus a tool with which functionality is harvested from the features Microsoft already has built-in to Windows 10. With the touch of your Surface Pen, (for example), you'll be able to write notes and draw pictures and make annotations that'll be understood by the computer. Truly understood.
Stick around our Microsoft hub for more information straight from BUILD 2016 this whole week!