Microsoft Visual Studio 2013 appears with 5,000 Windows 8.1 APIs
If you had any doubt that Windows 8.1 would be bringing on a large variety of functionality bits to the developer universe, Microsoft's announcement of Visual Studio 2013 should put all worries to rest. This developer ecosystem allows prospective Windows 8.1 app developers to create new software inside the system itself, bringing on a massive amount of diagnostic tools as well as a 5,000 new APIs for integration with new creations of all sorts.
Developers interested in trying Visual Studio 2013 can do so right this minute. Straight through Microsoft's own Visual Studio portal, users will find a Visual Studio 2013 Preview, a Visual Studio Express 2013 Preview, and a collection of additional software add-ons. This download is provided to developers for free in hopes that they'll bring Windows 8.1 apps to the world as fast as humanly possible.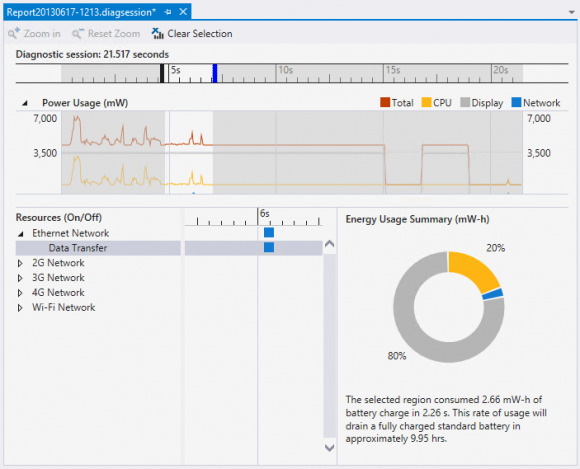 You'll also see Visual Studio Ultimate 2013, Visual Studio Premium 2013, and Visual Studio Professional 2013, each of them in preview mode for those developers with specific needs for the aim of their apps. With Team Foundation Server 2013 Preview, Microsoft also provides a source-code-control, project-management, and team-collaboration platform for developers to work with inside the already excellent Application Lifecycle Management (ALM) tool suite.
These Preview mode downloads, of course, come before the full releases of each of their titles which will be coming later this year. Stay tuned for more developer action!