Microsoft .NET 4.5 and Visual Studio 2012 release candidates ready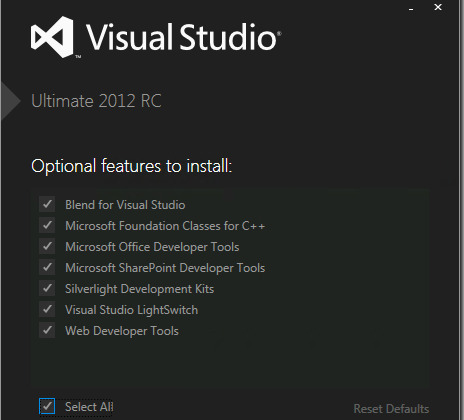 Listen up, developers: it's time for a new round of Windows programs. In addition to sending out the release preview for Windows 8, Microsoft has published release candidates for Visual Studio 2012 and .NET 4.5. Both are available free, presumably until the completed programs are shipped, and can be used to create working applications under a Go Live licence. Click here to download Visual Studio, and here for .NET.
In addition to the new web tools and Metro UI guidelines in Visual Studio, Microsoft says that it's "added features, improved performance, revamped the UI, streamlined setup, made it easy for you to move from Beta to RC, and more" since the last beta. Since this build has taken a surprisingly long amount of dev time, it's been officially renamed from Visual Studio 2011 to 2012 – seems about right, since we're halfway into the year anyway.
The Team Foundation Sever is getting a bit of love as well, with the added ability to use SQL backups during the initial setup period. That should shave a small but considerable amount of time out of regular workflow. Both builds are considered release ready, so while there may be a few bugs still lurking about, you should be able to use them as prime time resources. Just don't get too attached if you're not ready to pay up when they go gold.
[via eWeek]