Microsoft tipped to open first European stores next year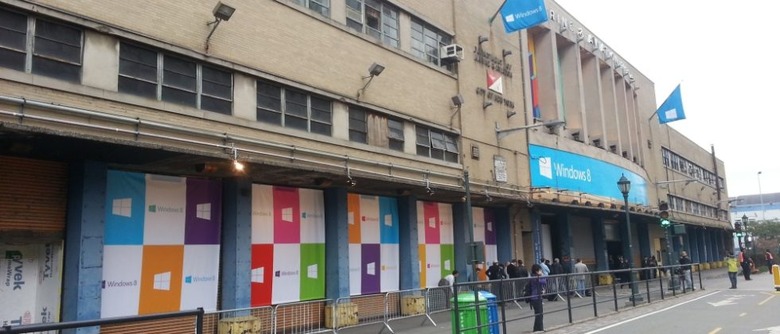 Microsoft is going big this year, releasing Windows 8, Surface, and Windows Phone 8. The company has opened up a number of temporary stores all around the US so it has places to sell its products during the holiday shopping season, but according to a new report from the Financial Times, Microsoft has already focused its sights on Europe. While Microsoft has stores outside of the US already, those are only in Canada and Puerto Rico, so the company is apparently looking to move forward with plans to open its first stores in Europe.
Microsoft has been talking to landlords in the UK in an attempt to find a suitable spot for its first European store. According to the report, which is based on information from an anonymous person close to these talks, Microsoft could have its first stores up and running in the UK at some point in 2013, though a more specific launch window wasn't mentioned. Of course, as is usually the case with rumors like this, Microsoft is keeping its lips shut on the matter.
It isn't hard to see the appeal though – setting up actual retail stores in Europe would give Microsoft another way to deliver Windows 8 PCs and Windows Phone 8 handsets to consumers. It would also make sense to open up more stores if Microsoft were planning, say, a Surface smartphone to go along with the slate it launch last month. We've been hearing that Microsoft may have a set-top box in the works too, so if all of these rumors turn out to be true, then Microsoft would have a decent selection of its own products to offer consumers at its stores.
Whether or not Microsoft moves ahead with plans to open its first European stores in 2013 depends on how well the stores here in the US are doing. Regardless of when those European stores actually arrive, it's seems like a no-brainer that Microsoft would want to expand across the Atlantic at some point in the future. We shall see soon enough, so stay tuned.