Foxconn reportedly making Microsoft's Surface phone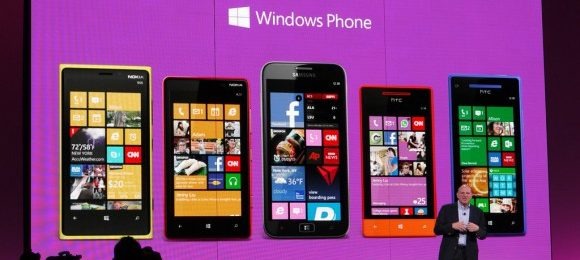 With Windows Phone 8 getting so much attention around the Internet, it's only natural that rumors of a Microsoft-branded smartphone are beginning to pop up as well. We heard about a Microsoft smartphone earlier this month, but now the phone has crept its way back into headlines, with DigiTimes reporting that infamous manufacturer Foxconn will be making the new device. The phone will apparently be set to ship in mid-2013, so if it actually exists, it may not be much longer before we get official confirmation from Microsoft.
With Surface marking Microsoft's first foray into the tablet space, it isn't hard to imagine the company making the jump to smartphones too. Windows Phone 8 on a Surface-branded smartphone seems like something too appealing for Microsoft to resist, so we wouldn't be all that surprised to learn this rumor is true. Specifically, Foxconn International Holding is said to be putting this phone together, but neither it nor its parent company, Foxconn Electronics, would comment on the rumor.
In an interesting twist, Foxconn International Holding is said to be manufacturing an Amazon phone as well. We heard rumors of an Amazon phone earlier this year before the company unveiled the Kindle Paperwhite and the Kindle Fire HD, but Amazon was quick to quash those whispers. Maybe Amazon was simply lying so it could reveal such a device at a later date?
The report from DigiTimes doesn't mention anything about technical specifications, but it does say that both phones should be shipping in mid-2013. It also claims that initial shipments of both devices will be limited, but other than that, we've got nothing else to share. Looks like this is another one to toss on the ever-growing rumors pile until either Amazon or Microsoft share some official details. Stay tuned.