Microsoft Surface Event October 2nd: Everything We Expect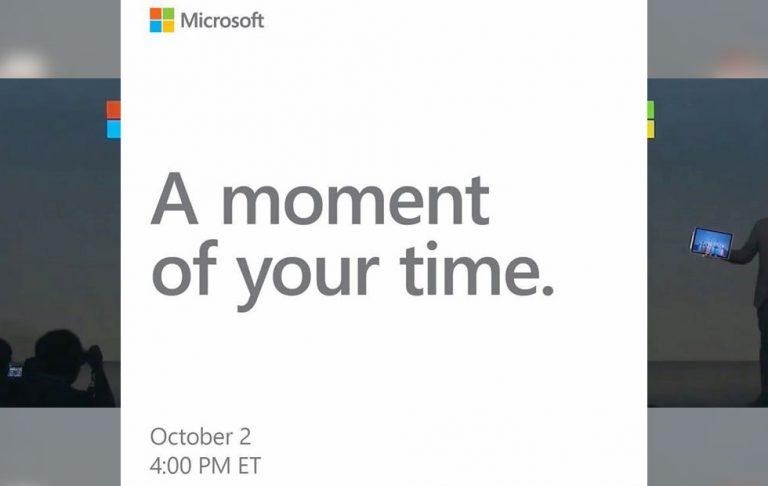 Today we're going to run down the various different devices and software we're expecting Microsoft to show at their big Surface event on Tuesday. This event takes place at a time that suggests they'll bring some hardware AND software to the party, including Surface devices and Windows-based updates. We'll be at the event, too, so stick around for up-close and personal looks at whatever's in store.
1. Surface Pro (6th edition)
The 6th version of the Surface Pro will likely appear at the event, coming with many of the same changes we'll see in other devices below. This machine will almost certainly get an internal update – Kaby Lake Intel Core and all that – as well as a new color on the outside. Maybe even two new colors, including Black. It'll have a whole lot of ports, too – if we cross our fingers hard enough.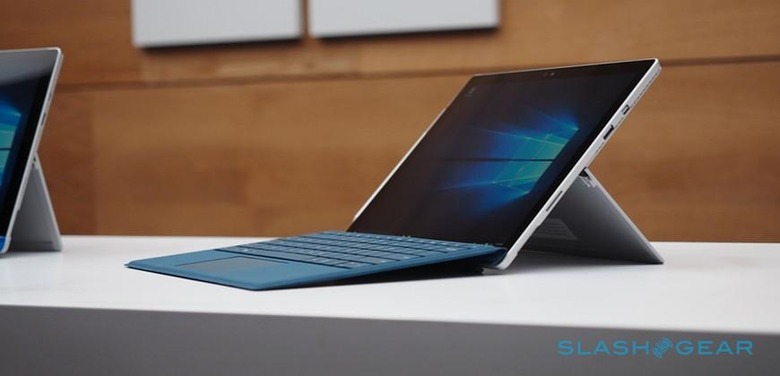 This device will have at least one version with Intel Core M (M3-7Y30) with 4GB RAM. New processor, different configurations with internal storage and RAM, but nothing else different, really. Pricing on both the Surface Pro (6th edition) and the Surface Laptop (2nd edition) will stay almost identical.
2. Surface Laptop (2nd edition)
The 2018 version of the Surface Laptop will likely appear with hardware very similar to its predecessor, much like Surface Pro. This version of the device will also likely come in black. We'll also expect new innards as well as some of the same color options as in the first year – that means Burgundy (Red environment), Cobalt Blue, Gold, Platinum (silver-like).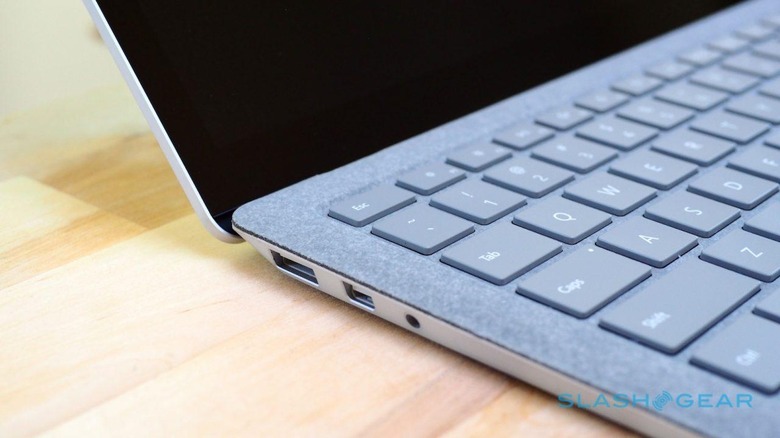 Surface Laptop is expected to come with a processor at least as powerful as Intel Core i5-8250U quad-core SoC (1.6 GHz base clock, 3.6 GHz maximum). Minimum built-in data storage is likely around 128 GB PCIe NVMe SSD, and we're expecting at least 8GB RAM. The Surface Laptop 2 comes in black so long as you get a version with at least Intel Core i5 and 256GB SSD. There's also likely a 16GB RAM / 512GB internal storage edition and a version with 16GB/1TB, because we need ALL the different versions.
3. No USB-C
Microsoft doesn't seem to be a big fan of USB-C on most devices. Because they're aiming for a consumer that's upgrading what they already have or want the most versatile devices they can get, they're sticking with multiple USB ports rather than just one. Surface Go has USB-C, but we're not going to see a new Surface Go this week.
4. Surface Studio 2
We've not seen any significant leaks of the Surface Studio 2 just yet, but the time is right for an update. There's none in stock at a significant number of stores, and it's been a while since we first saw this device revealed and released. See how Surface Studio (2016) took on the iMac in 5 steps.
5. Windows 10 update: October 2018
We're due for an update for Windows 10 right around now – and this would be a pretty great time to reveal what's inside. Microsoft will probably reveal the release date and maybe even release said update – though the former's more likely than the latter. We might also see a bit more about Microsoft Launcher for Android – but don't count your ducks before they're hatched.
0. We'll bring it to you live
We'll be at the event and will have coverage of all the major details in our main news feed, as they're revealed. This event begins at 4PM Eastern Time on Tuesday, October 2nd, 2018. That's 3PM Central Time, 2PM Mountain Time, and 1PM Pacific Time. Right in time for the afternoon, all around.