Microsoft Surface ad campaign kicks off with "The Surface Movement" commercial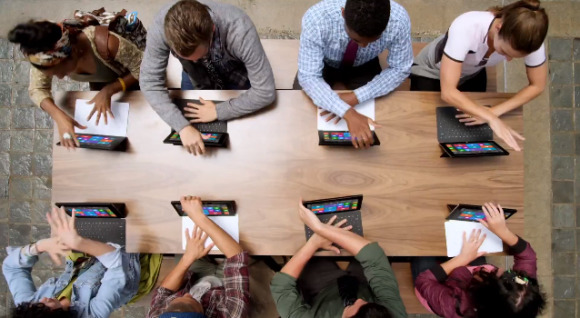 A few hours ago, rumors started swirling that Microsoft Surface ads would start appearing tonight. A tweet appeared from Paul Thurrott of Windows Supersite with alleged times for the ads, info garnered from unnamed sources. It seems the timing was spot-on, as the first commercial was posted on YouTube two hours ago, featuring a lot of dancing, and a lot of Surface tablets being thrown around.
This kick off comes shortly after Microsoft unveiled a new Windows 8 ad, the first of a marketing campaign that the company is spending a reported $1.5 to $1.8 billion on. According to Thurrott's tweets, Microsoft is dropping $400 million on its Surface marketing campaign. Check out the video below to see the commercial for yourself.
The Microsoft Surface is scheduled for launch on October 26th, the same day that Windows 8 will be available. According to Microsoft executives, a Surface Pro device will be available approximately three months after the Surface is launched. Rumors abound that Microsoft will launch a Surface blog soon, while an official Twitter account has already been setup up at @Surface.
The Surface runs Windows 8, and measures in at 9.3mm thick, with one USB port, and a 10.6" ClearType display. The cover is 3mm thick and pressure-sensitive, doubling as both "a fully functioning keyboard and trackpad." Still no word on pricing or pre-orders, although one Microsoft store employee was quoted as saying that the price would "shock everybody." Rumor has it the price will be around $199.