Microsoft Surface 2 with Snapdragon 800 LTE tipped in testing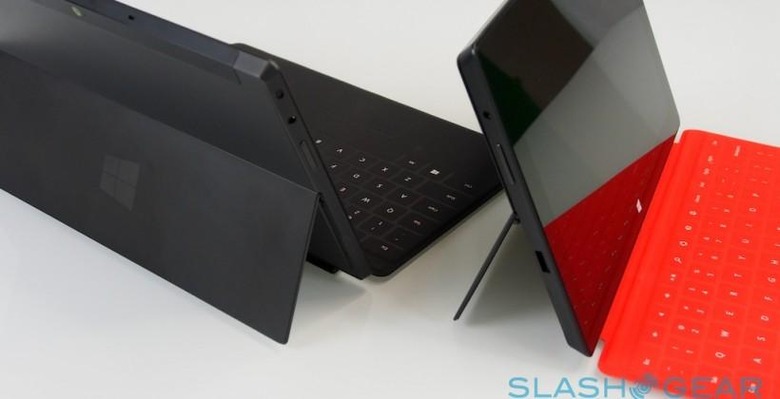 Microsoft is set to reveal new versions of the Surface RT tablet, using Qualcomm Snapdragon processors alongside existing NVIDIA Tegra chips, sources claim, with the goal of adding integrated LTE support. Although NVIDIA will supply processors "for some versions" insiders told Bloomberg, Qualcomm's Snapdragon would feature in other models, as Microsoft attempts to make its homegrown slate more directly competitive with the iPad.
Sales of the Surface RT – which runs the pared-back Windows RT, a version intended for ARM processors, and which does not offer direct app support for software written for full Windows 8 – have failed to grab Microsoft a significant share of the market. Though original reviews praised Microsoft's hardware, the poor range of apps and absence of a cellularly-enabled version left Surface struggling against Apple's tablet.
That could be changing in the near future, with Microsoft working on both software and hardware updates to address those concerns. For a start there's Windows RT 8.1, based on the same feature update as Windows 8.1, and adding in much-requested apps like Outlook among other things, which will make the platform more workplace-friendly.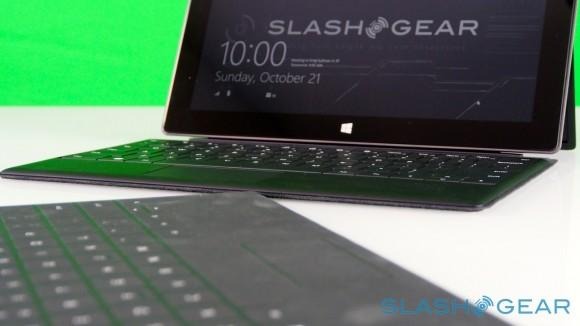 Meanwhile, sources familiar with the Surface roadmap tell The Verge that Microsoft is internally testing new Surface models using Snapdragon 800 chips. Running the upcoming Windows RT 8.1 OS, the prototype hardware takes advantage of the Snapdragon 800's onboard 4G support, it's said; the original Surface RT was only available with WiFi and Bluetooth connectivity.
We caught up with the new Snapdragon 800 yesterday, and were pleasantly surprised at the potency of the new chips. Using Qualcomm's reference designs, the 800 comfortably out-performs the Snapdragon 600 – as in the Samsung Galaxy S 4 and other devices – in all of the benchmarks we ran.
Together, the new versions of Surface could more directly challenge Apple's iPad line-up. Assuming the rumors that NVIDIA is still an SoC supplier are true, one possible approach could be that Tegra will continue to power the WiFi-only Surface RT, while those offering LTE support would run the Snapdragon 800 instead.
Microsoft has been doing its level best to drive sales of Surface models in recent months, potentially aiming to clear out first-gen stock ahead of the new versions which will presumably debut alongside Windows 8.1/Windows RT 8.1 in the fall. Heavy educational cuts are now offered, while attendees of developer events have been given the opportunity to pick up the slates for as little as $99.99.