Microsoft Surface 2 tipped as cautious BUILD release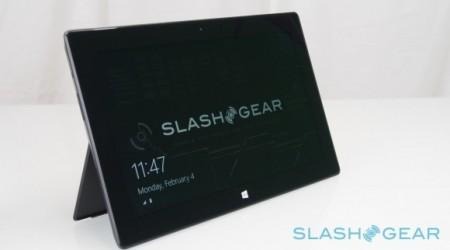 This week the folks at Microsoft have been tipped to be wrapping up production of a second-generation Surface tablet for Windows 8, readying the device for a reveal at this year's BUILD developer conference. A release of a second-generation Surface tablet will be done "cautiously" according to sources speaking this week, with the original run of the tablet having sold less than expected in its initial push. Both the Surface RT and the Surface Pro may be getting a full refresh this year.
Word from upstream supply chain sources speaking with Digitimes have suggested that BUILD will be the place where a new generation of Surface tablets will likely appear first. They've added that the first generation, having sold what they claim is 1.5 million units total for the first two releases of the tablet (RT and Pro). This being half of the expectations the company had, a "cautious attitude over promotions" has been initiated for the 2nd generation.
This second generation has a series of components largely the same as the first run, with what these same sources say are parts from LG, Samsung, NVIDIA, Intel, and Pegatron. Changes would be in the chassis of the tablet switching from what was manufactured by China-based Chungnam Precision Casing to Ju Teng. At the moment there've been no confirmations from any of the named manufacturers on a second-generation Surface model.
The final bit of information this source spoke about this week was the idea that this generation of the Surface tablet would feature between a 7 and 9-inch display, this matching up well with the trend for larger and smaller than 10.1-inch tablet standard sizes in the industry.