Microsoft socl Facebook rival resurfaces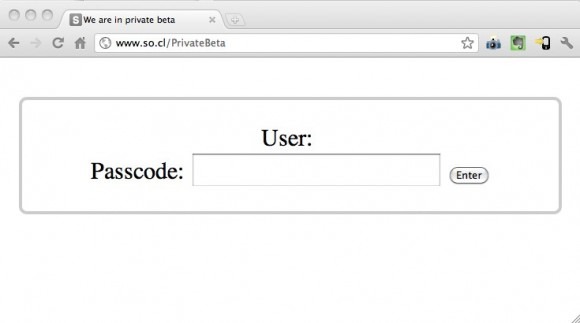 Microsoft has quietly moved its "socl" social network while it continues to dogfood the new Facebook and Google+ rival, after the site was spotted in the wild back in November. The company dismissed socl – which builds interaction around Bing searches, among other elements – last month as "an internal design project from one of Microsoft's research teams which was mistakenly published to the web"; however, Fusible spotted that the site seems to have reappeared at a new, even shorter domain, so.cl.
That move is unconfirmed, since Microsoft has been careful to batten down the hatches on so.cl and make sure nobody unofficial can gain access. The site presents nothing more than a message saying "We are in private beta" and a password-protected login; however, according to a check on the domain itself, Microsoft Chile registered the URL as far back as 2009.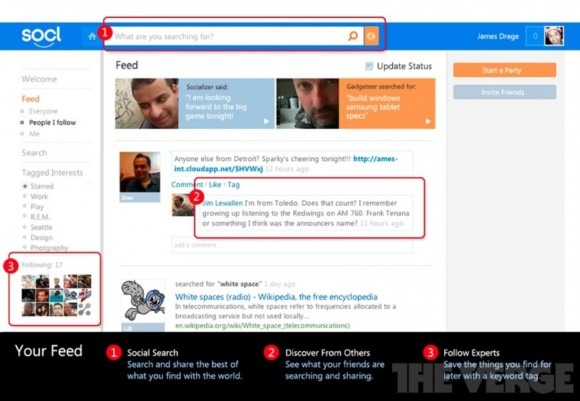 According to Fusible, incoming web traffic had been spotted to their servers from cancun.cloudapp.net, and this week the URL began redirecting to so.cl/privatebeta. It's unclear if this means Microsoft is nearing a point in time where it might launch socl officially, or that internal testing of the system has been ramped up a notch with broader participation. Alternatively, of course, it could all be an elaborate URL shortener, using the so.cl domain with some sort of link tracking system, though given the previous leaks that seems unlikely.
Microsoft is keen to downplay any suggestion that it hopes to rival Facebook, Google+ and Twitter. Nonetheless, put together with the UI and feature leaks from November, and this new development, it's becoming increasingly difficult to take the company at its word. More on socl's rumored features here.