Microsoft paying Nokia "hundreds of millions" for WP7 deal?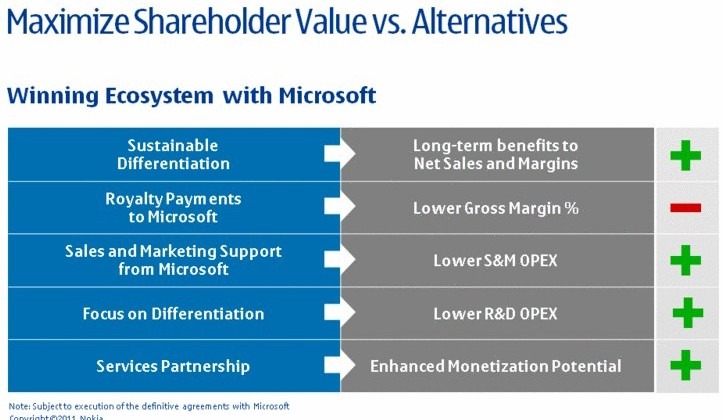 Microsoft has reportedly offered Nokia "hundreds of millions of dollars worth of engineering assistance and marketing support" in clinching the Windows Phone deal, as part of what's supposedly been a bidding war between them and Google. According to the NYTimes' source, an unnamed Nokia consultant, the Finnish company's continued strength in the mobile market held powerful appeal for both Microsoft and Google.
CEOs Stephen Elop and Steve Ballmer sidestepped the question of royalty fees during a Q&A session after their presentation this morning. Asked what sort of fees Microsoft was charging Nokia for use of Windows Phone 7, Ballmer said that the relationship was instead a more complex, reciprocal one, with Nokia's investment into the Windows Phone platform balanced against Microsoft's providing the software.
Going by this latest leak, however, that reciprocity may in fact be more heavily weighted in Nokia's favor, at least financially, and some of the sting of jumping platforms and creating a "third ecosystem" should be dulled by the strength of Microsoft's wallet. Stephen Elop suggested earlier today that the Android ecosystem was too crowded for Nokia to sufficiently carve its own niche. Nokia has said that Microsoft's input in sales and marketing support will be "significant" but has failed to specify figures.
[via BusinessInsider]