Microsoft Lumia 950 launches at AT&T on Friday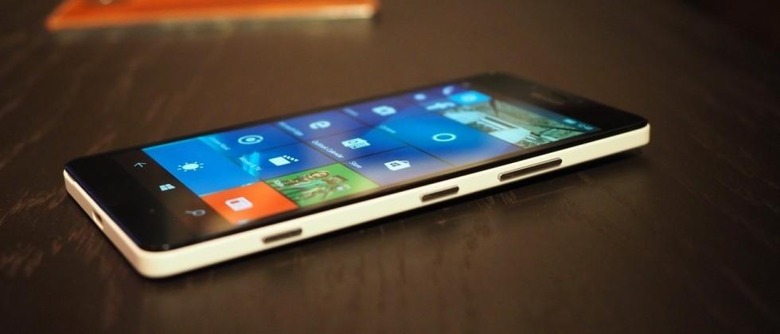 Early last week, rumor surfaced that AT&T would launch Microsoft's Lumia 950 on November 20, something the wireless carrier confirmed in an announcement today. The smartphone will be first available online through AT&T's website on November 17, then Friday at its retail stores across the nation. This makes the carrier the first to offer Microsoft's new Lumia handset — the smaller of the two, that is.
Recently, Microsoft introduced the Lumia 950 and its larger sibling, the Lumia 950 XL. Of those two, the Lumia 950 will be offered through AT&T at various price points, depending on plan. A two-year contract, for example, will have it priced at $149.99 USD, while the monthly Next plans range from $19.97 to $29.95 per month, depending on the monthly term (20, 24, and 30 months).
Microsoft Lumia 950 XL and 950 hands-on
The Lumia 950 features a 5.2-inch QHD OLED display, a Qualcomm Snapdragon 808 processor, 3GB of RAM, 32GB of internal storage, and a removable 3,000mAh battery. Those who need additional storage can expand it with up to a 200GB microSD card. The camera, meanwhile, is also notable, featuring a 20-megapixel sensor, triple LED Natural Flash, and support for 4k video recording. The front-facing camera is a more modest 5MP.
As well, the Lumia 950 plays well with Windows 10, and can be used with an external monitor, keyboard and mouse via the Microsoft Display Dock HD-500, allowing the phone to be used more or less like a desktop system. AT&T will offer the handset is both the Matte White color you see above, as well as Matte Black.