Microsoft Display Dock hands-on: Continuum could be huge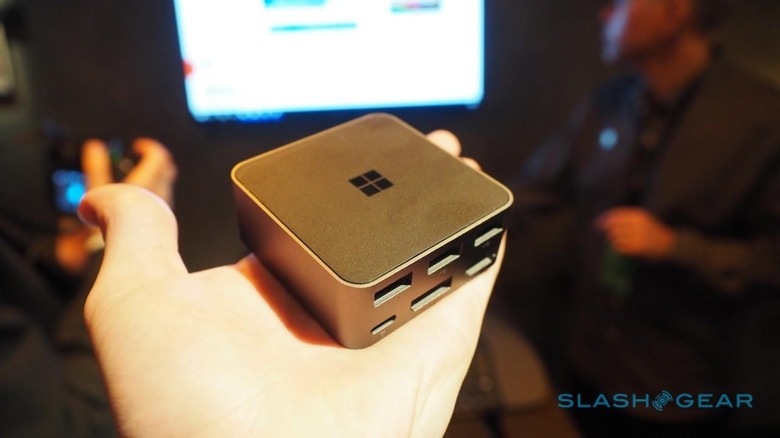 The smallest gadget in Microsoft's big Windows 10 device launch today could end up being its most important. The Microsoft Display Dock, announced alongside the Lumia 950 and 950 XL smartphones, is a diminutive box that enables Continuum, effectively turning a Windows 10 smartphone into a PC, complete with full display and peripheral support.
It owes much of its magic to USB-C, the port-du-jour that combines power, data, and video signals into one high-bandwidth pipeline. That's present on both of the 950-series handsets, and it means with a single connection you can instantly hook up a desk's worth of peripherals.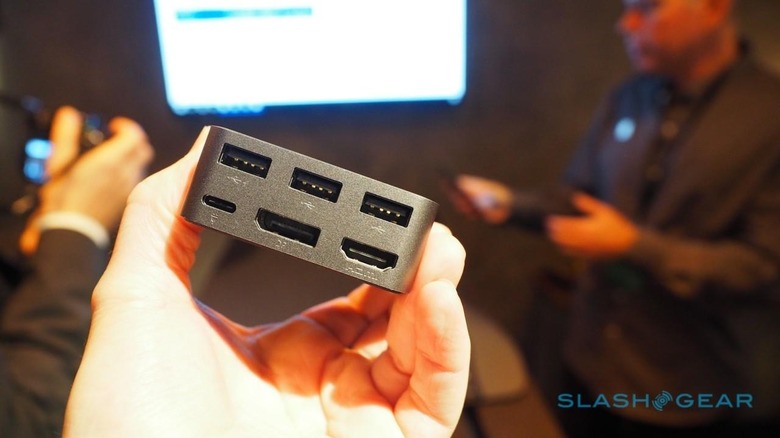 In the Microsoft demonstration I tried, that included a full-sized keyboard, mouse, and a large display. Since Windows 10 supports universal apps, even though you're running them from a phone they look like they would on a traditional Windows PC.
The box itself has a single USB-C port on one side, and three full-sized USB ports, one USB-C, HDMI, and DisplayPort on the other. Power is courtesy of that second USB-C, running both the box and recharging the connected phone simultaneously.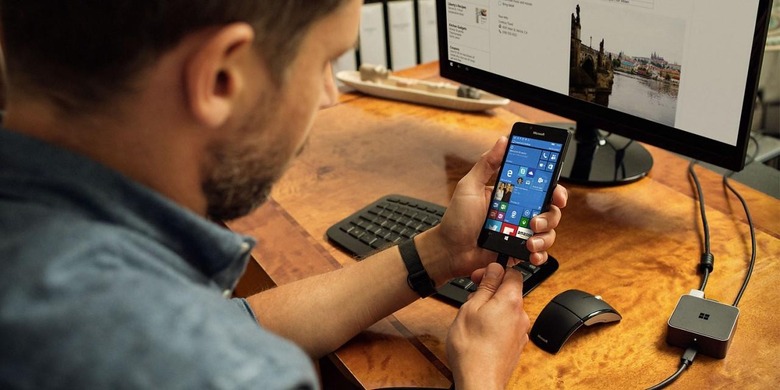 You don't quite get the same experience as you would if you plugged in a laptop, mind. Considering the limitations of phone processing power, Continuum only allows for a single app to be used at any one time: you can't have an array of windows open and simultaneously visible.
Resolution support tops out at 1920 x 1200 at 60fps in "compatible apps" Microsoft says. Exactly which apps will be compatible with Continuum at all remains to be seen, too; the demo today focused on multimedia playback and Office.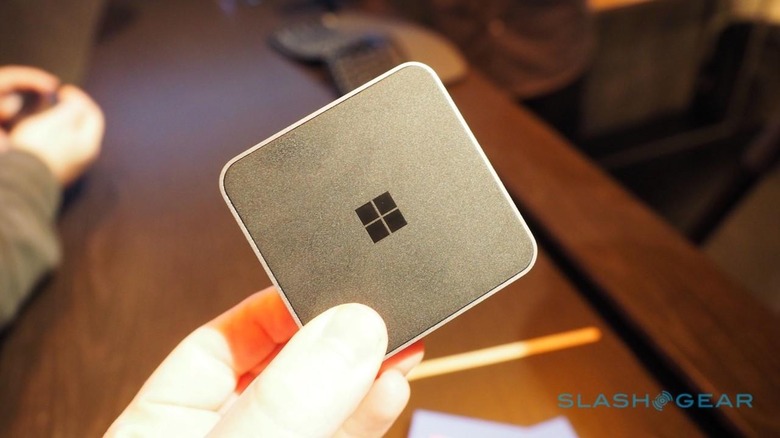 Why am I so enthused, then? Mainly because the long-promised idea of a smartphone being both your phone and your dockable computer finally seems to be arriving. Consumers might not be particularly bothered, but for businesses deciding which laptop to outfit their employees with – since all they might need is Office, email, and a web browser – a phone and a Display Dock could be a cheaper alternative.
Microsoft has been pushing Windows Phone and now Windows 10 on Phones for enterprise users for a long time, and while it's had some success, its platforms have struggled to find a unique selling point versus iOS and Android. Continuum may well be that USP.