Microsoft "kicked out" of CES keynote claims insider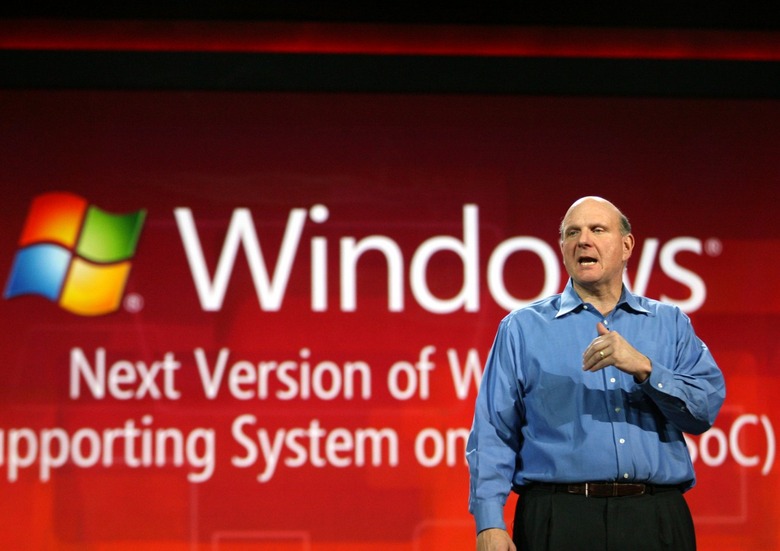 Microsoft's decision that CES 2012 will see the company's final keynote and booth at the January show may not have been as amicable as the press releases suggest, with suggestions that the company was "kicked out" of its keynote slot. According to GigaOm's insiders in Microsoft, the Consumer Electronics Association (CEA) that runs the tech show each year decided it no longer wanted the company to hold a keynote session, and in retaliation Microsoft yanked its booth plans.
"Microsoft didn't pull out of the keynote – they were kicked out. Big difference" the insider is quoted as saying, though with it being anonymous it's difficult to say exactly how accurate this all is. The CEA has declined to comment on the rumors, though it did issue a statement about the Microsoft news yesterday:
"In the fourteen years that we have invited Microsoft to deliver a keynote address at CES, the company has unveiled some great innovations, from operating systems to gaming platforms to mobile technologies. Both CEA and Microsoft have agreed that the time has come to end this great run, and so Microsoft will not have a keynote at the 2013 CES ... Microsoft has also informed us that, although their plans for the 2013 CES are not yet finalized, they will not request the Central Hall exhibit space that they have used in past years" CEA
The final keynote itself sounds more whimper than bang, with Microsoft confirming that it would be more of a recap of the gaming, mobile and PC news of the moment than a last-ditch attempt to make serious headlines. That means there "won't be significant news, but more of a wrap up of the strong year the company has had in consumer."
Update: The plot thickens, with The Verge's sources claiming the split was less ferocious than this, and basically amounted to CEA looking for a longer commitment to future shows and keynotes than Microsoft wanted. "Microsoft simply didn't feel it was getting a reasonable return on its investment with CES" it's said.