Microsoft Google Motorola Code Leak Case Dropped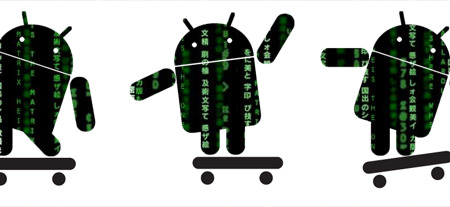 On the 12 of August we were to understand that Google was in a court case involving Microsoft and Motorola in which a Microsoft allegedly leaked some "highly confidential source code" regarding Google's mobile OS Android to a star witness on the Motorola side of things. What we're seeing now is that a U.S. trade judge has just rejected Google's request to prevent Robert Stevenson, the expert witness hired by Motorola, from testifying about the Android source code he saw in an upcoming hearing.
The code in question is what Google is calling "highly proprietary ... that Google does not even share with its partners, such as Motorola." At the moment this entire situation appears to have absolutely nothing to do with Google's recent acquisition of Motorola – as explained with lightsabers and Darth Steve Jobs, of course. Google had hoped to bar Stevenson from the case, a case which is currently taking place between Motorola and Microsoft, but U.S. International Trade Commission (ITC) Judge Theodore Essex has ruled otherwise:
"The ALJ [Administrative Law Judge] finds no basis to discern from Google's statement whether Google made a reasonable, good-faith effort to resolve the matter with Microsoft. ... Google has not set forth any legal support for the proposition that a non-party may move for sanctions."
Essex was in this statement speaking about the fact that only parties in the complaint, such as Motorola and Microsoft in this case, are allowed to file a motion for sanctions such as the one Google has demanded in this event. This case is similar to cases which have been taking place in bulk as of late, all of them regarding patents and how Android device manufacturers using of certain designs may infringe upon patents now owned by Microsoft.
The original complaint in this case was filed with the ITC all the way back in October 2010, Microsoft charging Motorola with violating several Microsoft patents in Motorola powered devices running Google's mobile operating system Android.
[via ComputerWorld]