Microsoft follows Google in demanding FISA disclosure permission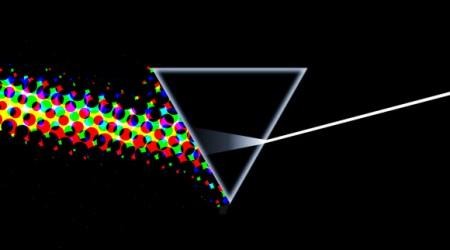 Microsoft has demanded permission to disclose FISA security requests, following Google in aiming to publicize the frequency and extent of calls from the NSA and others to hand over user data. "Microsoft respectfully moves this court for an order, judgement, or other such relief as the court may deem appropriate declaring that Microsoft may lawfully disclose aggregate statistics concerning any orders and/or directives that Microsoft may have received under the Foreign Intelligence Surveillance Act and/or FISA Amendments Act" the company said in a motion [pdf link] filed on June 19.
Microsoft cites "intensive media coverage" around PRISM for its motivation for greater transparency, arguing that "the media has erroneously reported that the alleged PRISM program" lets the US government hook straight into its own servers. Revealing numbers – though not specifics – of how much data Microsoft is asked to disclose would allow it to challenge those reports, the company says.
Google initially announced it would include FISA request data in with its regular transparency report, which lists the number of requests from governments and such to take down contentious material. However, after some concerns that the information could get buried there, the search giant instead asked for permission to detail FISA requests separately.
Neither company, if given permission to disclose, will give out any more than the most basic of summaries on requests. The privacy demanded by FISA orders, Microsoft suggests, is down to a requirement that those being investigated do not realize that they're being looked at. So, sharing aggregate numbers would not compromise that fact, it says.
"Disclosure of the aggregate data would not plausibly jeopardize the secrecy of any particular FISA order or FAA directive that Microsoft may have received" it concludes.
The document also details which of Microsoft's employees have sufficient security clearance to handle the raw data, including vice president and deputy general counsel John Frank, who was deemed "DOD-Top Secret" so that he could work with the US government on classified matters. Three other counsel have "FBI-Top Secret" clearance.
"We continue to explore all available options to achieve the greater transparency we believe is needed on these issues," a Microsoft spokesperson said of the FISA disclosure request. "The petition we filed last week with the Foreign Intelligence Surveillance Court is one part of this ongoing effort."
There's more on FISA, PRISM, and online security in our SlashGear 101.
VIA Politico