Microsoft Flight simulator goes free to play with in-game purchases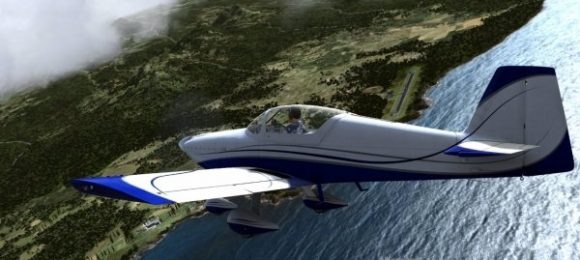 No doubt about it, the free to play model is earning its wings. After years as one of the most respected flight simulator games out there, Microsoft is taking a new approach with the latest version, now renamed simply "Microsoft Flight." In the years since Fight Simulator X was released, downloadable content and Valve's Steam platform have redefined PC gaming, and in order to keep up Microsoft is making the core version of the new game completely free to play. For a given value of free, anyway.
The basic game will include just one area, the Hawaii map, when it's downloaded. Connect it with a Games for Windows Live account and you get extra maps, planes, missions and social features. Add-ons for the game will be sold on Microsoft's online store, just as many high-profile games have been doing for years. Considering that many of the most dedicated Flight Simulator fans spend hundreds or thousands on elaborate gaming PCs and realistic joystick controllers, they probably won't bat an eye paying whatever the game publisher asks.
The approach is not a new one, but in the last few months its become increasingly popular. Team Fortress 2, one of the most-played PC games in the world, is now completely free. Publisher Valve still rakes in millions of dollars selling virtual weapons, tools and outfits in the game's built-in store. Online RPGs like Star Trek Online seem to be shifting to the fremium model en masse, though it should be said that more established MMORPGs like World of Warcraft continue to charge a monthly fee.
There's still no concrete release date for Microsoft Flight, though a closed beta program is active. The final release is scheduled for sometime this spring.