Microsoft explains how its big browser Flash-oust will work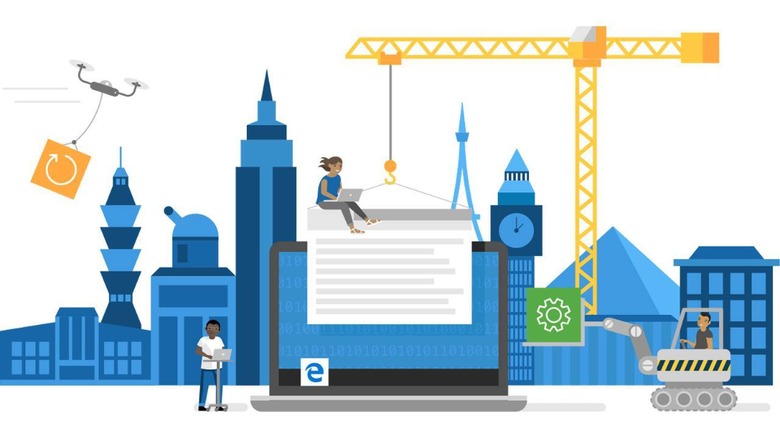 Microsoft's plan to oust Adobe Flash from its browsers is on track, the company has reconfirmed today, detailing just what users of Internet Explorer and Microsoft Edge can expect next. Announced back in 2017, the plan to divorce the two browsers from Adobe's little-loved product is expected to see Flash removed completely by 2020.
Before that, though, its role will be seriously diminished. That's in no small part because of Microsoft's decision to switch Edge over to the Chromium open source project, which the company announced back in 2018.
An early, Insider build of the Chromium-based Edge is already available to try for those signed up to Microsoft's early-access program. However everyone else will need to wait until the next regular version of Microsoft Edge for the Chromium switch-over. Then, the company says, Flash's retirement will continue on the same roadmap that Google has for Chromium itself.
Adobe announced in mid-2017 that it would be deprecating Flash, with support expected to cease at the end of 2020. The rise of open standards such as HTML5, WebGL, and WebAssembly played a role in prompting the decision, Adobe said, and were now at a point where they could deliver the same sort of experience that its plug-in was once responsible for.
In Microsoft Edge, Flash will initially be disabled, but still available on a per-case basis. Users will need to re-enable it for each site they wish to use it on, Microsoft says. By the end of 2020, though, Flash will be completely removed.
For the current Microsoft Edge, which uses EdgeHTML, Microsoft says that the current experience will be preserved through 2019. The same holds true for Internet Explorer 11. "We plan to fully remove Flash by December 2020," Colleen Williams, Senior Program Manager for Microsoft Edge, explains.
Flash-based content has been progressively less prevalent over the past few years, not least because of Adobe's announcement that the technology is facing retirement. It's hard to imagine too many people being disappointed, either. Flash had developed a reputation for being system resource-intensive, among other issues, and even before Adobe's decision to pull the plug, other companies – most notably Apple – had taken a stand in stepping away from it.