Microsoft Edge Chromium Rumor Just Confirmed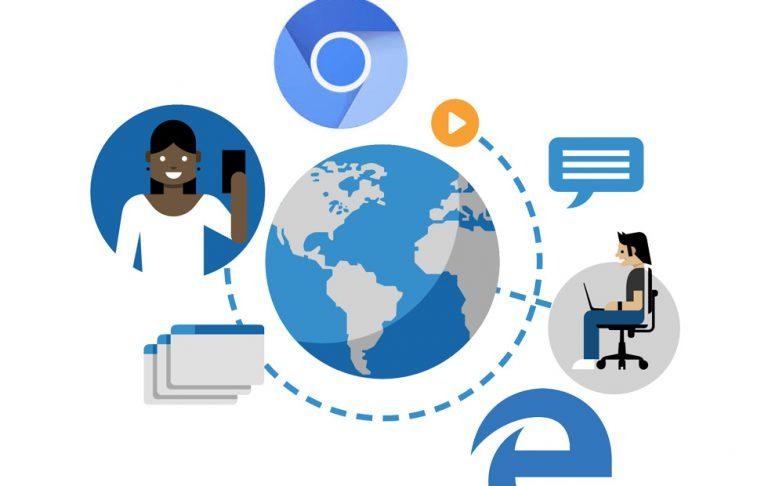 This morning Microsoft confirmed that the rumors were, indeed, true, that they'd be working with the Chromium open source project for Microsoft Edge. "Today we're announcing that we intend to adopt the Chromium open source project in the development of Microsoft Edge on the desktop to create better web compatibility for our customers and less fragmentation of the web for all web developers," said Microsoft Corporate VP Joe Belfiore.
Chromium is an open source project much in the same way – though not in exactly the same way – as AOSP, the Android Open Source Project. It would seem that Chromium, using the rendering engine known as Blink, will be used to build a new Windows 10 web browser. Blink is also used to develop Google Chrome, with Chromium.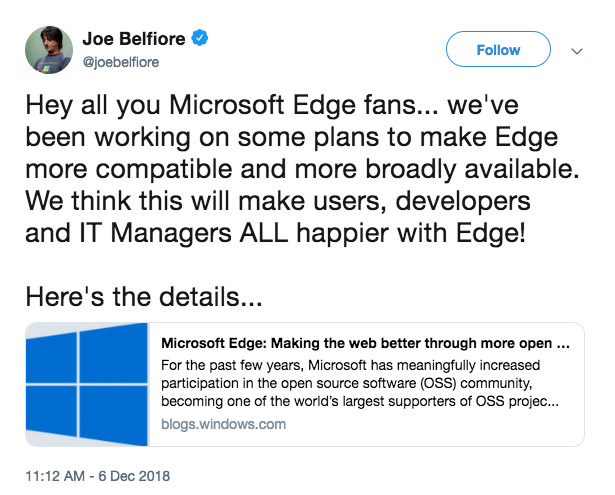 It's likely the Windows web browser will still be called Microsoft Edge. it'll just look and act differently – and will probably feel a lot more familiar to those users that've only ever used Internet Explorer or Edge to download Chrome and Firefox. In any case, EdgeHTML is dead.
SEE TOO: Didn't Microsoft Edge just warn users not to use Chrome? Yes, yes it did
Microsoft decided with this release that they'd be sending Edge to Apple computers, too. "We also expect this work to enable us to bring Microsoft Edge to other platforms like macOS." In addition to developing for more platforms, they'll apparently be updating the browser more often – "Microsoft Edge will now be delivered and updated for all supported versions of Windows and on a more frequent cadence."
It's almost like Microsoft drank a bunch of coffee one morning and went on a tear through the development office, committing to every idea they had before the caffeine wore off.
To take part in early builds of the Chromium version of Edge, head over to the Edge Insider page at Microsoft and give them all your info. You'll get all sorts of emails from them about Microsoft Edge, the web browser, and will be given update after update. This email notification system apparently gives you access to "preview builds" of the web browser before they're released to the public as well.
Preview builds are "expected" to be released starting in "early 2019." Cross your fingers we don't have to wait too long. And cross your toes in hopes that we don't someday have only one choice for web browser tech – not that that'd ever happen, right?